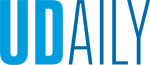 The guru of government contracting
Article by Karen B. Roberts Photo by Evan Krape July 02, 2018
PTAC director Juanita Beauford helps Delaware businesses compete for—and win—government contracts
In 1984, Juanita Beauford became co-owner of a medical supply company that received numerous awards from the state of Pennsylvania to provide medical equipment in Philadelphia neighborhood clinics. Two years later, she launched a second business on her own to deliver personal care products to the Delaware criminal justice system, a government contract she serviced for seven years while concurrently earning two master's degrees.
Beauford subsequently spent nearly two decades helping Delaware's small businesses compete for similar government contracts as director of Delaware's Procurement Technical Assistance Center (PTAC). She continued learning, too, earning her master's certification in federal contracting at George Washington University in Washington, D.C., and completing numerous contracting courses through the Defense Acquisition University.
Today, Beauford is fondly known as the "guru of government contracting." With PTAC's help, Delaware's small business community has won more than $100 million per year in government contracts since 2015, more than twice the amount secured by businesses in Massachusetts.
"This requires a deep knowledge of government needs, the capabilities of Delaware's small business community and the ability to work with small business to prepare, submit and win government contracts," said David Weir, director of the University of Delaware's Office of Economic Innovation and Partnerships (OEIP), where PTAC is housed.
PTAC's work, Weir continued, underscores the important support UD provides to Delaware's business community.
"Delaware is a small-business state today," Weir said. "What PTAC does brings huge value to the state in terms of economic development. Juanita leads a three-person organization that is one of the most efficient, effective and high-morale units I have ever worked with."
As PTAC's fearless leader prepares to retire Aug. 31, UDaily checks in with Juanita Beauford for a deeper look at what it takes to successfully compete and win government contracts.
Q: What is PTAC?
Beauford: Delaware PTAC is a program that receives federal and state funding to provide training, counseling and services for Delaware businesses in New Castle, Kent and Sussex counties to learn the skills necessary to successfully bid on government contracts to supply goods or services that government agencies need. University of Delaware hosts the Delaware PTAC program, which is housed under OEIP's Small Business Development Center (SBDC). We have offices in Dover, Georgetown and Newark to serve clients statewide and help approximately 300 to 500 clients each year.
Q: How does it work?
Beauford: PTAC offers an à la carte menu of services to help businesses get started. Clients might take a training course on government contracting and certification or a session on how to interpret an RFP (request for proposal). Sometimes they take advantage of our one-on-one counseling services, where we help clients get registered in various databases; provide market research; assist clients in completing government contracts or interpreting various government business regulations; and teach them how to get paid for their work, manage post-award requirements and more.
Q: How successful are Delaware businesses in securing government contracts?
Beauford: Over the last three years, PTAC helped Delaware businesses successfully win 2,094 contracts. These contracts totaled over $291 million and led to the creation of 56 jobs. This number varies annually and represents federal, state, local and subcontract dollars. Importantly, these are contract dollars that are coming to the state of Delaware, providing economic benefit to the state.
Q: So, what types of contract opportunities are available?
Beauford: The biggest lesson I've learned is that the government really buys everything, you just have to know how to go about qualifying and successfully bidding on projects. This can range from supplying sophisticated equipment to stocking commissaries on military bases to providing IT solutions, safety and security equipment, and more. I watch the federal regulations to keep abreast of what industries will be affected and how this will affect the small business community (specifically, where work will be available) and then help Delaware small businesses position themselves to win.
Delaware businesses have won contracts across many industries: environmental services, IT solutions, professional services (like HR, staffing), construction, contracting, even manufacturing of items such as currency readers or spare parts like screws and valves. One Kent County company that employs veterans provides sports referee services at Dover Air Force Base and other military bases around the country. Another client in Wilmington supplies musical instruments to military bands and families. The opportunities run the gamut.
Q: What are some of the challenges of seeking government contract work?
Beauford: The government looks at three major things: a business's technical capability, financial capability, and past performance, meaning who the company has done business with before. Most contracts are awarded to businesses with a track record of success. This is not to say newer companies can't succeed, but this is usually limited to companies that provide the only source of a new or emerging technology or service.
Not having enough buying power is definitely a challenge for businesses who want to compete. This is where partnering or joint ventures with other businesses can help. PTAC is a powerful connector that can assist clients in finding potential bidding or joint venture partners and other key contacts. Another challenge is understanding regulations that direct government procurement, whether that is local, state or federal government.
Q: How does PTAC strengthen Delaware's business community and the future workforce?
Beauford: Sometimes strengthening Delaware's business community is as simple as recognizing where PTAC clients can fill a gap or meet an existing need. Historically Underutilized Business Zones (HUBZone) are a prime example. For area businesses to become HUBZone certified, approximately 35 percent of their employees must reside in a HUBZone. What might be a little-known fact is that University of Delaware and much of the surrounding area, including Main Street, are designated HUBZones. This means that UD students living on campus or in some areas near campus have a HUBZone address. Because we know this, a PTAC client worked with UD Career Services to have them become a feeder for area businesses with HUBZone certification. Now, UD students who live on campus can get jobs within walking distance of campus and HUBZone certified companies like RAAD360 (an IT company located at UD's STAR Campus) have access to a talented pool of employees that help the company meet its HUBZone certification employment requirements. This is just one example of ways PTAC serves the business and campus communities.
Q: As you look back over your career, what memorable moments spring to mind?
Beauford: I feel blessed to have had the opportunity to meet thousands of business owners in Delaware and across our nation. I love the personal interaction with clients and watching them succeed—clients such as Mountain Consulting, an engineering firm in Kent County, which won Delaware's Small Business Administration's (SBA) 2018 Small Business of the Year Award—and knowing that PTAC had a small part in their success.
About PTAC
The Procurement Technical Assistance Program (PTAP) was authorized by Congress in 1985 in an effort to expand the number of businesses capable of participating in the government marketplace. Administered by the Department of Defense, Defense Logistics Agency (DLA), the program provides matching funds through cooperative agreements with state and local governments and non-profit organizations for the establishment of Procurement Technical Assistance Centers (PTACs) to provide procurement assistance. Established in 1999, Delaware PTAC is one of 99 programs in the United States and surrounding territories, operating in over 300 locations.
The Delaware Small Business Development Center (SBDC) and PTAC are units of the Office of Economic Innovation and Partnerships at UD. Since its formation in 2008, OEIP has worked with the state, Delaware Technology Park, and numerous researchers and companies in creating a culture where innovation and entrepreneurship can thrive in Delaware.