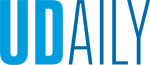 Social media research draws attention
Article by Carlett Spike Photo by Carlett Spike July 30, 2018
Jess Schulz credits her research roots at UD for her current career
Social media is queen. We use it to share everything from baby photos and mundane life updates to views on fashion or news of the world. There's no question that it has had an impact, but many continue to debate what those effects are.
Jess Schulz picked up on this trend before many in the world of academic research. She came to the University of Delaware in 2010 to pursue her doctorate in the College of Education and Human Development.
For her dissertation work, she focused on technology use and depression in emerging adults (ages 18-23). Schulz looked at various factors, including the role outside circumstances played in the outcomes.
What she found was while social media may contribute to depression, someone who is depressed may also rely more on social media to feel connected. With this in mind, Schulz said she thinks some of the newer theories out there that social media is severely impacting teens is incorrect.
She has read or viewed numerous stories claiming social media is destroying a generation.
"This idea that this contraption in our hands is completely making the fertility rate go down — we're not having kids enough or we're more depressed or we're this or that — I think it just really paints a one-sided picture," she said.
In April, her work made ProQuest's list of the 25 Most-Accessed Dissertations and Theses for that month. Those who knew of Schulz and her work described her as someone ahead of her time in her thinking and interests.
"She's a very innovative person," said Bahira Trask, chair of UD's Department of Human Development and Family Studies. "What has now become much more normal, when she was pursuing those roots was considered quite radical and different."
What brought Schulz to UD was her love for research. It took some time to discover her specific area of interest, but once she began working with Chris Ohannessian it all clicked. She collected data for Ohannessian's Adolescent Adjustment Project — a multiyear study on the high school experience of more than 1,400 teens to explore the causes of psychological and substance use problems.
This is where the spark and the data for her research comes from. Ohannessian signed on as Schulz's dissertation adviser.
An important part of the journey she likes to highlight, are the struggles graduate students face. Schulz faced many. She almost dropped out of the program after failing a composition course and was impacted when her advisor left the University. (Ohannessian now teaches at the University of Connecticut School of Medicine).
Her dream and the encouraging words of others helped her see it through.
"It was hard for her, she struggled," Ohannessian said. "Some students do. We had a close relationship and I tried to encourage her to just hang in there. She worked really hard, she really did. I can remember the struggle, but it all ended up coming together."
That time period actually inspired one of her tattoos — a silhouette of a forest with one stanza from Robert Frost's poem "Stopping by Woods on a Snowy Evening."
"It symbolizes wanting to quit," Schulz said. "But I made a promise to myself that I would get it done." 
Schulz is thankful she made it through and said the work she does now relates to the research analysis she did at UD.
Currently, Schulz works as the evaluation research coordinator for three school districts in South Jersey. In this role, she collects data on students to help improve teaching methods and overall success. While her job is data heavy, she makes a point to meet with teachers and develop real strategies with their input.
She hasn't lost her passion for social media either. Schulz teaches courses at Rutgers University - Camden. Her classes look at the impact of social media on various parts of life, including relationships and politics. She said she challenges her students to be more mindful of how intertwined social media is in their lives.
Schulz said she is planning to continue to dive deeper into her research. She hopes to join several colleagues to complete a research proposal. They would like to track more of the factors that impact individuals using social media. She hopes to find more answers on this ever-present technology.
"We are really trying to get deeper into what people are doing on social media," Schulz said. "How are they spending their time on it and how that ultimately influences these outcomes?"