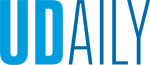 In Memoriam: Lozelle De Luz
Article by UDaily staff July 26, 2018
Campus remembers former trustee, alumna
Lozelle J. De Luz, a University of Delaware alumna and a member of the Board of Trustees, died July 20, 2018. She was 90.
An educator, entrepreneur and philanthropist, Dr. De Luz served on the University's Board of Trustees from 1994 to 2001. She earned her Ph.D. at UD in 1985.
She began her career as a teacher and worked her way into administration. She then moved into publishing and became the first African American female editor-in-chief for the Elementary and High School Language Arts Division at J.B. Lippincott Inc.
As an entrepreneur, she joined her late husband, Anthony "Tony" De Luz, as an owner/operator franchisee of three McDonald's Restaurants in Wilmington and Claymont, Delaware. During this time, Dr. De Luz was devoted to her faith and was engaged in giving back to the community. As a member of various service organizations, including The Links Inc. and the Wilmington Alumnae Chapter of Delta Sigma Theta Inc., she served as a mentor, nurturer and encourager to all those who came in contact with her.
Upon retirement from McDonald's after 30 years of ownership, she began consulting work in an effort to provide mentorship and encouragement to the community at large. As a devoted member of Ezion Mount Carmel United Methodist Church, she served as chair of Staff Pastor Relations Committee and Stewardship, always working towards the betterment of the church.
Dr. De Luz is survived by her children Patricia "Pat" Bennett and Anthony Michael "Mike" De Luz, six grandchildren, six great-grandchildren, four great-great-grandchildren and a host of extended family, colleagues and many friends.
A funeral service will be held at 11 a.m., Friday, July 27, at Ezion-Mount Carmel United Methodist Church, 800 North Walnut St., Wilmington, Delaware 19801; a viewing is scheduled from 9-10:30 a.m. only. A family visitation will be held from 5-8 p.m., Thursday, July 26, at Ezion-Mount Carmel UMC, with The Links Inc. service at 6 p.m. and the Delta Sigma Theta Inc. Omega Omega service at 7p.m. Burial will be at 11 a.m, Monday, July 30, in Delaware Veterans Memorial Cemetery, Bear, Delaware.

In lieu of flowers, the family requests donations in her memory to the Lozelle De Luz Education Fund, 4402 Fielding Rd., Wilmington, DE 19802; the Legacy Tree of Ezion Mount Carmel UMC; or the Ronald McDonald House Delaware, 1901 Rockland Rd., Wilmington, DE 19803.
Condolences may be left online.