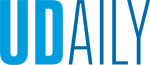 UD launches new interdisciplinary faculty cluster-hire searches
Article by Kate Bailey July 11, 2018
Biopharmaceuticals, disaster research and coastal water security are the focus
The University of Delaware's interdisciplinary faculty cluster-hiring initiative is moving forward with the launch of new searches in the areas of biopharmaceutical discovery, disaster research and education, and coastal water security.
In November, President Dennis Assanis and Provost Robin W. Morgan invited faculty members to submit ideas for areas of focus for cluster hiring, and more than 60 summary proposals were received. Full proposals were solicited during the spring semester, and after two rounds of review by a committee that included the provost, deans and other senior academic leaders, three proposals were selected for cluster searches to be launched during the 2018-19 academic year. New hires from these searches will be brought to UD over the next two to three years.
"We were thrilled to have such an incredible response to our request for proposals, and narrowing the many excellent options to just three was very difficult," Morgan said. "I look forward to these searches, which will help us attract top-tier faculty in strategic areas of research, diversify our faculty, and enhance the impact and reputation of our research enterprise."
Each cluster search has been assigned faculty leaders. Professor of Public Policy and Administration James Kendra and Professor of Sociology and Criminal Justice Tricia Wachtendorf are leading the search for new faculty in disaster research and education. Unidel S. Hallock du Pont Chair of Soil and Environmental Chemistry Don Sparks and Associate Professor of Geology Holly Michael are leading the search for new faculty in coastal water security, and Professor of Chemistry Joe Fox and Professor of Biological Sciences Melinda Duncan are leading the search for faculty in biopharmaceutical discovery.
The search centered on water security in a changing coastal environment builds on UD's considerable strength in environmental sciences, but also seeks to address new dimensions of coastal environmental security. The current plan is to hire five faculty members focused on the areas of water and soil remediation, environmental toxicology and epidemiology, and systems modeling.
The interdisciplinary disaster science and education cluster search proposes five hires in the areas of public health, social science, environmental risk, crisis informatics, and civil engineering as related to disasters. Hiring in these areas dovetails with the University's commitment to civic engagement, environmental sustainability and public outreach.
The biopharmaceutical discovery cluster search will enhance graduate and undergraduate programs across UD, and promises to intersect with the National Institute for Innovation in Manufacturing Biopharmaceuticals (NIIMBL), the Manufacturing USA institute headquartered at the University. This search will result in six new faculty members in areas such as biopharmaceutical design, disease mechanisms and models, and imaging, diagnostic and analytical methods. These new cluster-hire initiatives will augment disciplinary hiring at the University, which is ongoing.
Morgan said proposals for cluster searches that were not selected in the latest round may have another chance.
"We are giving them considerable attention because they contain many exciting and relevant ideas that will contribute immensely to UD's future if we can accommodate them," she said.
Two cluster searches were held during 2017-2018. The African-American Material Culture cluster search, which arose from efforts in the College of Arts and Sciences, resulted in two new hires who will join the UD faculty for the upcoming academic year. Monica Coleman, professor of Constructive Theology and African American Religions at the Claremont School of Theology in Claremont, California, will join UD for the fall semester as professor of Africana studies, and Cheryl Hicks, associate professor of American History at the University of North Carolina at Charlotte, will start in the spring semester as associate professor of Africana studies and history.
A second cluster search in Data Sciences was launched in winter 2018 as a University-wide pilot for the new initiatives that have now been approved. To date, five offers have been accepted involving four departments/schools and two colleges. These data science cluster hires will be part of the new Data Science Institute led by Unidel Edward G. Jefferson Professor Cathy Wu.
In the general area of applications of data science, Federica Bianco, currently a research assistant professor at New York University, will join the Department of Physics and Astronomy, Greg Dobler, a research assistant professor at New York University, will have a primary appointment in the School of Public Policy and Administration (SPPA), Austin Brockmeier, at the University of Manchester, will have a primary appointment in Electrical and Computer Engineering, and Rahmet Beheshti, a post-doctoral researcher at the Johns Hopkins University Bloomberg School of Public Health, will join the Department of Computer and Information Sciences. In the applications area, Xiugang Wu, a post-doctoral fellow at Stanford University, will join the Department of Electrical and Computer Engineering.
"We are indebted to the committee chairs and co-chairs and to many faculty members from across the University as well as to support staff who worked diligently across the usual University borders to recruit great applicants and attract them to UD," Morgan said. "Considerable groundwork has been laid for future cluster and interdisciplinary search initiatives."