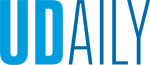 Blue Hens perform in France
Article by UDaily staff Photos by Chad Zullinger, Glenn Carter July 16, 2018
Choral music students, conducting professionals study and sing in Provence
The idyllic landscape of southern France is the setting for a special University of Delaware program that has brought American choral music students together with young conducting professionals for a one-of-a-kind experience that emphasizes reaching beyond the notes on the page to find the philosophical and sociological depth that lies behind each musical gesture.
The University of Delaware Choral Academy Summer Symposium Program, which began June 28 and concludes July 17, combines a musically challenging experience with the beauty and culture of Aix-en-Provence. The academy uniquely brings singers and conducting scholars together to produce memorable concerts of classic choral music for the French public.
"The Choral Academy program presents an exceptional opportunity for students and friends of the UD community to engage in an immersive, experiential program unlike any other of its kind," said Paul Head, UD's director of choral studies and incoming chair of UD's Department of Music. "It was originally created as an opportunity for UD students to have an international music experience with extended reach beyond the University as an inclusive environment for the training of young conductors. The outgrowth of this has become a robust, interactive program bringing music, culture and the human condition to life for diverse groups of students, alumni friends and music appreciators to come together and celebrate the joy of music."
In support of the program, UD President Dennis Assanis and his wife, Eleni, paid a visit to the Choral Academy in Aix-en-Provence. "Music and the arts are among our critical educational priorities at the University," Assanis said. "It has been truly rewarding to see the momentum we are gaining through programs such as the Choral Academy. This applies not only to the enriching educational experience for our students but also the opportunity to connect the University of Delaware with international audiences. We are growing our footprint beyond UD, and we are so grateful for the support we receive from our beloved alumni and friends of the University."
This year's program includes 26 UD students and 22 University alumni, as well as 27 students from other institutions, including Westminster Choir College, University of Southern California and Texas Tech, coming from 23 different states. In addition, five professional choral conductors and eight conducting scholars are participating.
All participants – singers and conductors both – were selected by audition, with singers selected based on choral experience and vocal ability. At the academy, singers and conductors rehearse daily, and conducting scholars attend seminars on such topics as rehearsal pedagogy, score study and conducting gesture. The schedule also includes sightseeing tours and excursions to explore and enjoy the many delights of the region.
Capping the academy are five public concerts in beautiful historic venues: Cathedrale St. Sauveur, a national monument of France dating back to the 12th century; Eglise St. Esprit, an 18th century cathedral that is one of France's national heritage sites; and the Abbaye de Silvacane, a former monastery dating from the 12th century. The concert repertoire includes works across a wide repertoire -- from Bach, Handel and Faure to African-American spirituals and folk songs to standards from the American songbook.  
Emily Fareed, a rising sophomore and music major in UD's College of Arts and Sciences, shared perspective on her experience so far: "This experience has been both magical and unifying…. The people participating in the Choral Academy are not just reading notes on a page; the music is very special and connects with our hearts and souls. And that experience is informed by very careful choices… the music, the composers, the meaning and the relevance, all of it comes together in through an inexplicable connection that is very moving."
Alessandra Alcala, a rising senior at University of Montana, Missoula who is participating in the program, added, "There is honestly nothing like this experience that was created by the University of Delaware. You feel the shared purpose of the program as soon as you meet everyone on the first day. Our best moments are when we are singing to each other, and the opportunity to do so in France is very liberating. Through every piece we sing, I discover something new… the text, the harmonies, the composer's vision. I came here curious, and I will leave with a renewed inspiration about my future with a clarity and focus I did not have before."
"Participating in this program in a different country, you wonder if language will be a barrier, Fareed said. "However, we have all quickly learned that there are no obstacles in speaking or understanding English or French because music is a universal language, and I have met so many amazing people who have inspired me."
Head, who is Unidel Distinguished Professor of Music at UD, is leading the program, whose faculty includes such distinguished musicians as Richard Bjella, professor emeritus from Texas Tech University; Duane Cottrell, associate professor of choral studies at UD; and Andrew Kreckmann, director of choral activities at the Sacramento State University School of Music.
Snapshots from the Academy