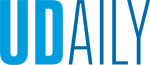 : youtube.com/watch?v=KFaWk0umpJA
Three for the Fourth
Article by UDaily staff July 02, 2018
Video by Paul Puglisi
UD celebrates connections to Declaration of Independence signers
Americans honor the founders of the nation on July 4, the anniversary of the day patriots met in Philadelphia to sign the Declaration of Independence.
For the University of Delaware community, that historic event has special significance since three of those signers were graduates of the 18th century academy to which the University traces its roots.
These three included one who signed both the Declaration and the Constitution, one who was known as one of the strongest supporters of independence and one who raised the first volunteer militia in Pennsylvania for the purpose of resisting the British.
George Read, Thomas McKean and James Smith all were in the first class of about a dozen students in the New London, Pennsylvania, academy founded in 1743 by the Rev. Dr. Francis Alison, a noted Colonial scholar.
In The University of Delaware: A History, John Munroe noted, "The first class was a most remarkable one, possibly the most distinguished in terms of the later achievement of its members, taken as a whole, of any class in any school in America." Munroe adds that the class included not only distinguished statesmen, but doctors, merchants and scholars of reputation.
George Read
Read was a member of Delaware's Constitutional Convention in 1776 and served as acting governor of Delaware in 1777. He was Delaware's senator from 1791-92 and its chief justice from 1793 until his death in 1798. Jonathan Russ, associate professor of history at UD, has called Read "a man whose witness to our nation's birth is so unique that no other institution of higher learning in the United States can lay claim to such an individual…. He was one of only six men to have signed both [the Declaration of Independence and the Constitution], and the only one of those to have secured an advanced, formal education in Colonial America."
Thomas McKean
One of the strongest supporters of independence, McKean served from 1774-76 in the Continental Congress. He returned to Congress in 1777, and then continuously served until February 1783, including several months in 1781 as president. He drafted the Delaware Constitution of 1776 and served for one month in 1777 as the president of Delaware. Primarily living in Philadelphia after 1774, he started his long tenure as chief justice of Pennsylvania on July 28, 1777, and served in that capacity until 1799. He was elected governor of Pennsylvania and served three terms from Dec. 17, 1799, until Dec. 20, 1808. He died in Philadelphia in 1817.
James Smith
Smith studied law and was admitted to the bar in Pennsylvania. He worked as both a lawyer and surveyor in Shippensburg, Pennsylvania, before moving to York, Pennsylvania, where he would reside and practice for the rest of his life. In 1774, he raised and served as honorary commander of the first volunteer militia in Pennsylvania raised for the purpose of resisting the British. Smith was a member of the Pennsylvania Convention of January 1775 and served in the Continental Congress from 1776 until November 1778. Smith held a seat in the General Assembly of Pennsylvania in 1780. He died in 1806 in York.
Honored on campus
Each year, more than 1,500 UD students live in residence halls on the University's Laird Campus bearing the names of these founding fathers -- George Read Hall, Thomas McKean Hall and James Smith Hall -- and a room in the Perkins Student Center is named after Read.
The year, UD is celebrating the 275th anniversary of the establishment of Francis Alison's academy. To learn more about UD's history, visit the special anniversary website.
Historical information courtesy of University of Delaware Archives.