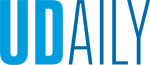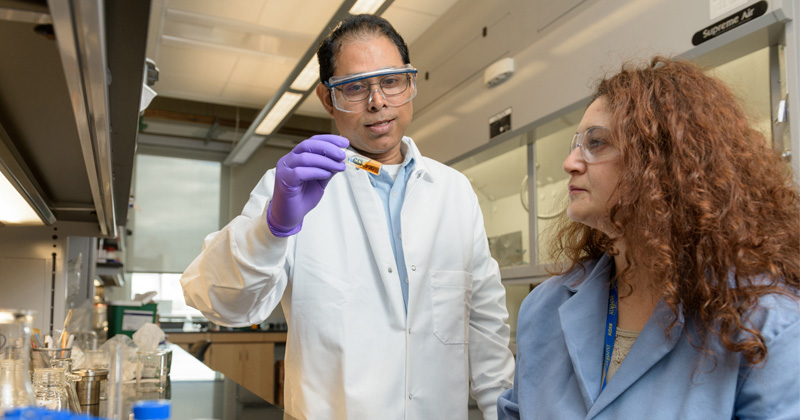 UD researcher appointed to national energy advisory committee
Article by Kevin Liedel July 11, 2018
Basudeb Saha is associate director at the UD-led Catalysis Center for Energy Innovation
University of Delaware researcher Basudeb Saha has been appointed to the Biomass Research and Development Technical Advisory Committee (TAC), a bioenergy consortium comprised mostly of decision makers from federal agencies and the White House, co-chaired by the U.S. Department of Agriculture (USDA) and the U.S. Department of Energy (DOE.)
"This is an incredible honor, and a fantastic opportunity to represent the University of Delaware at the national level," said Saha, who currently serves as associate director at the UD-led Catalysis Center for Energy Innovation (CCEI). "Research direction is always changing. As a part of the Biomass TAC, I'll provide expert advice to the Biomass Research and Development Board (BRDB) with strategic planning and future research direction to carry forward the board's program initiative. I'll also have the chance to look at the big picture of present activities and future bioenergy needs, with an eye towards the bioeconomy."
Having a principal investigator serve in this role is great recognition for the University, said Dion Vlachos, director of CCEI and the Allan and Myra Ferguson Professor of Chemical and Biomolecular Engineering at UD.
"We're delighted to have one of our PIs serving in this important capacity," Vlachos said. "Having principal investigators from UD serving on prestigious national committees is important in shaping the future of the country, and leverages the tremendous expertise and breadth of our center."
The TAC serves as a guiding body for the BRDB in meeting important national goals of the Biomass Research and Development Act of 2000 and the Agricultural Act of 2014, which includes healthier rural economy and improved national energy security. The committee reviews research and development portfolios, and assists DOE and USDA in coordinating R&D activities, developing technical focus and direction of requests for proposals and procedures for their review and evaluation, and facilitating consultations and partnerships among federal and state agencies and private entities relating to biofuels and bioproducts, biomass feedstock development and bioeconomy.
Saha's proposal to produce biolubricants from sustainable feedstock recently earned him an Entrepreneurial Proof of Concept grant from the Delaware Bioscience Center for Advanced Technology. He hopes his role on the TAC can accomplish three purposes: building connections in the national energy community, establishing a well-defined path for future research, and helping to propelling UD into a leadership role in bioenergy innovation.
"Our vast knowledge in biomass research will allow us to seek answers to current and future energy challenges," Saha said. "It's all about making informed decisions."
About CCEI
The Catalysis Center for Energy Innovation is a multi-institutional research center led by University of Delaware and comprised of 10 academic institutions and two national research laboratories. Supported by the U.S. Department of Energy, Office of Basic Energy Sciences, through its Energy Frontier Research Centers (EFRC) program since 2009, CCEI and its researchers have been developing innovative catalytic technologies to efficiently convert biomass, such as trees and grasses, into chemicals and fuels.
For more information on CCEI, visit ccei.udel.edu.