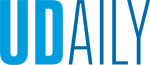 Wildlife exposure
Article by Adam Thomas Photo courtesy of Samantha Fino July 25, 2018
UD alumna Samantha Fino reflects on time at UD, hands on research opportunities
Working as an intern-secretary on Wall Street during her sophomore year in high school, Samantha Fino came to a conclusion early on in life: working a desk job just wasn't for her.
So, when it came time to apply to universities, she looked for one that was financially appealing and had a strong program for studying outdoors. Which is funny because Fino said that she never really appreciated outdoor activities until she arrived at the University of Delaware.
"I never camped or hiked growing up. I never really left Weston, Connecticut, besides our family vacations which were on the Jersey Shore. I never did any outdoorsy things until I went to college," said Fino, who graduated in 2015 with a major in wildlife ecology and conservation.
While at UD, Fino said that she loved the wildlife conservation and ecology program, and singled out her study abroad experiences—once to Tanzania with Jake Bowman, chair of the Department of Entomology and Wildlife Ecology, and once to Costa Rica with Kyle McCarthy, associate professor of wildlife ecology, and Greg Shriver, professor of wildlife ecology—as being particularly memorable.
"I think Delaware fosters a unique opportunity unlike any other university in regards to study abroad," Fino said. "It exposes you to so much more than what goes on in North America and in the United States. Not even just with wildlife but with culture as well. Those two trips really opened my eyes to the field and others interested in the same things I am. The friends I made on those trips are still really good, close friends of mine."
In addition to her experience with study abroad, Fino, who earned an Honors degree with distinction at UD, also singled out the research experiences she gained as an undergraduate as being beneficial.
"The graduate students and professors at Delaware are very welcoming to undergrads," Fino said. "When you're 20 or 21, you don't know how to get into that world or that career. You know you need research experience but you don't know how to get it. Delaware offers an opportunity for those experiences to undergrads so they can get that foundation."
Fino worked as a summer scholar going into her junior year with Bowman on mesocarnivore — animals whose diet consists of 50-70 percent meat — occupancy and abundance estimates within fragmented forest patches in Newark, Delaware.
The following year, she worked with Chris Williams, professor of wildlife ecology, looking at the bioenergetics of soils to estimate carrying capacity — the number of living organisms a region can support without environmental degradation — of black ducks within Prime Hook and Forsythe Wildlife Refuges.
"I believe that research exposure is what helped me get into graduate school," said Fino.
After completing her master's degree at West Virginia University, Fino began her doctoral work at South Dakota State University last summer looking at predator community dynamics and its influence on duck nest survival.
"I'm trying to better understand the relationship between mesopredators and duck nest survival," said Fino. "My field season runs March through July. We radio collar coyotes, raccoons and skunks at the start of the season so we can track their movements and habitat use during the nesting season. Currently, though, we're primarily focused on the ducks – searching, marking and monitoring nests for survival, as well as determining the nest predator with nest cameras."
Fino recently received the doctoral portion of the Dave Ankney and Sandi Johnson Waterfowl and Wetlands Graduate Research Scholarship, which are two scholarships — one to a master's candidate and one to a doctoral candidate — that are awarded annually to graduate students working on waterfowl and wetland issues in North America.
Fino said receiving the award was "super surprising. I'm honored to win awards like that and to have someone else appreciate the research that I'm doing. I'm very excited and enthusiastic about my project, and it's nice to know other agencies and individuals feel the same way."
As for whether she ever envisioned herself living and working in South Dakota, researching predator-prey relationships, Fino said that she definitely did not.
"It's funny, if you would've told me back at Delaware, 'Oh, you're going to end up in South Dakota,' I would have not believed you," Fino said. "It's a very different world out here. I've never been exposed to this type of lifestyle or culture, and it's cool to interact with land owners. I like working with them and getting a better understanding of how different people view wildlife research and management."