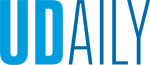 Changes to UD Microsoft Applications
Article by IT Communication Group January 11, 2018
Office 365 Online available to UD on Jan. 16, requiring Microsoft MFA for more security
Beginning Tuesday, Jan. 16, University of Delaware faculty, staff and students will be able to use Microsoft OneDrive and online versions of other Office 365 applications.
Students and employees are already able to download Microsoft Office 365 to use on their personal computers and devices or to download a version of Microsoft Office for a University-owned system.
The cloud-based version of Office 365 offers:
Improved security

New sharing options

Ability to use cloud-based or downloaded versions of popular Office products (Word, Excel, PowerPoint)

And other features.
The security improvements will reduce the University's risk exposure under new provisions of the Delaware Computer Security Breach law (Title 6 § 12B-103 of the Delaware Code). As a result, online Office 365 applications will require Microsoft Multi-Factor Authentication (MFA) beginning Jan. 16.
"Microsoft's MFA is an authentication system similar to, but separate from, UD's two-factor authentication (2FA) system," said Joe Kempista, director of IT Client Support and Services.
"Employees using Skype for Business will be the first large group of people affected," Kempista added.
The first time UD employees use Skype for Business on or after Tuesday, Jan. 16, they will be prompted to set up MFA. They will then use MFA as part of all future Skype for Business sessions. Kempista noted that employees can set MFA to prompt for authentication every 14 days, as they can with UD 2FA.
"Moving our Exchange users to the MFA-protected, cloud-based version of Office 365 dramatically improves the security of University accounts and makes it easier for Exchange users to protect their personal information and the University information entrusted to their care," said Karl Hassler, director of IT Security.
"We expect to have moved all our Exchange users to Office 365 Online by the end of April," Kempista added.
Offering the features of Office 365 Online to all employees and students is an added benefit of this security enhancement, and gives faculty and staff an opportunity to explore Office 365 as an alternative to Google's G Suite for Education.
Employees can contact their departmental or college IT staff for assistance. Students and employees can also contact the IT Support Center for assistance by emailing consult@udel.edu, calling (302) 831-6000, or submitting a Help Request form.
Related information: