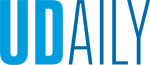 Chicago Bears name former Blue Hen All-American Matt Nagy head coach
Article by Athletics Staff January 08, 2018
First UD grad to become a head coach in the National Football League
A former University of Delaware Blue Hen is now ready to fly in the Windy City.
Matt Nagy, an All-American quarterback for Delaware during a record-breaking career in 1997-2000 and most recently the offensive coordinator for the National Football League's Kansas City Chiefs, was named head coach of the Chicago Bears on Monday, Jan. 8. He replaces John Fox, who served as the Bears' head coach the last three seasons.
Nagy, a native of Manheim, Pa., becomes the first former Blue Hen to earn a head coaching position in the National Football League. His general manager at Kansas City, Brett Veach, is also a former UD football teammate and standout.
Both played for legendary Delaware head coach Tubby Raymond, who served as head coach of the Blue Hens for 36 seasons in 1966-2001. A member of the College Football Hall of Fame, Raymond passed away last month at the age of 92.
Nagy, who has served on Andy Reid's staff with both the Philadelphia Eagles (2008-12) and the Chiefs (2013-17), was promoted to the Chiefs' offensive coordinator position prior to the 2016 season, after Doug Pederson departed to become head coach of the Eagles. Nagy helped lead Kansas City to the NFL playoffs four times over the last five years under Reid, including each of the last three seasons.
A strong-armed quarterback, Nagy led Delaware to the 2000 NCAA FCS semifinals when he earned third team The Sports Network All-American honors and was a first team All-Atlantic 10 selection.
He rewrote the Delaware record books, setting marks for career completions (502), yards (8,214), and touchdowns (58), season yards (3,426) and touchdowns (29), and yardage in a game (556). He broke several records held by former NFL Most Valuable Player Rich Gannon and also had a few of his marks broken by current Baltimore Ravens veteran quarterback Joe Flacco.
Nagy continued his career in the Arena Football League and played six seasons for four different organizations and led two of them to the Arena Bowl Championship. He earned second team All-Arena honors in 2005 with the Georgia Force.
In addition to Nagy and Veach, Delaware has five current players in the NFL, including Flacco (Baltimore); safety Mike Adams (Carolina); linebacker Paul Worrilow (Detroit), tight end Nick Boyle (Baltimore); and defensive tackle Zach Kerr (Denver).
Among the NFL coaching ranks, former UD head coach Dave Brock is an offensive assistant coach and former UD assistant Kyle Flood is assistant offensive line coach with Atlanta; former assistant John Perry is the wide receivers coach with Houston; former assistant Devin Fitzsimmons is a special teams assistant with Detroit; former assistant Nick Rapone is defensive backs coach at Arizona; and former Delaware wide receiver Joey Bleymaier is an offensive quality control coach with Kansas City.