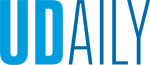 Library orientation for UD staff
Article by UD Library staff Photo by Evan Krape January 16, 2018
Staff will discover how they can use the Library's resources
University of Delaware employees have access to a number of resources that support their professional development and personal interests. The UD Library, Museums and Press is one such resource.
But some may not know how to borrow a book or DVD. Or where to go to see an exhibition.
UD employees can discover the breadth of services available to them during the "Library Orientation for UD Staff" workshop from 10-11:15 a.m., Wednesday, Jan. 24, in Room 116A of Morris Library. Coffee and danishes will be available.
The Reference and Instructional Services Department's Meg Grotti, associate librarian, and Grace Adeneye, affiliate assistant librarian and Pauline A. Young Resident, will guide attendees as they learn:
How to find books, articles and video resources through the Library's catalog, databases and eJournal collections.
How Library-led consultation services, instruction and research guides support faculty, staff and students.
How technologies in the Student Multimedia Design Center support student creation of multimedia content.
How objects, works; and rare books and manuscripts within Special Collections and Museums support teaching and learning.
After the workshop, attendees are encouraged to stay for a brief tour of the Mineralogical Museum in Penny Hall from 11:15 a.m. to noon.
Registration is required, and space is available on a first-come, first-served basis. To register, visit: www.udel.libcal.com/event/3804357.