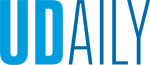 In Memoriam: Mary Cornelia Weil
Article by UDaily staff January 29, 2018
Managing editor of UD Messenger retired in 2008
Mary Cornelia Spinks Weil, former managing editor of the University of Delaware Messenger, died on Jan. 24, 2018, in hospice care in Pike Creek, Delaware. She was 75.
She worked in public relations at the University of Delaware for 24 years, retiring as managing editor of the Messenger in 2008. During her tenure as editor, the publication won several awards, including a first-place award from the National Federation of Press Women in 1997 and the International Association of Business Communicators First State Award in 1997 and 2001. It also was recognized with a University of Delaware Innovation Award in 1997.
"Cornelia Weil was gifted writer and editor whose keen news sense and editorial style helped shape both internal and external University communications for more than two decades," said John Brennan, assistant vice president for communications and marketing. "Corny led the Messenger during an important time of expansion and growth, ably coordinating the work of many individuals to produce an award-winning publication. I'll always remember her abiding respect for the importance of higher education, her invaluable candor, her lively wit and her generous heart."
Ms. Weil obtained her degree in journalism and biology from University of Oregon in 1964 and began a nearly 44-year career as a journalist, editor and science and technology writer. Previously attending the University of Texas, she wrote for the Daily Texan, counting such luminaries as Deborah Howell and Kaye Northcott as her contemporaries. She later wrote for the Eugene Register Guard, the Lane County Weekly and University of Delaware Update. She was a resident of Newark, Delaware, for more than 50 years.
Her mordant wit was well suited for the newsroom. She was among the pioneer women of mid-1960s journalism, demanding the right to cover general news, as well as writing for the women's section. Once she received the general news beat, she covered, among other things, women's contributions in fields ranging from "funny car" racing to genetic research.
The daughter of William Brian Spinks and Mary McGarvey Spinks, Ms. Weil was a native of Houston, Texas. She attended Bellaire High School and was a Bellaire Belle.
An avid reader of mystery and crime novels, Ms. Weil was never seen without one (or two) books in hand. She relished the weekly arrival of The New Yorker magazine, which she regarded as the last bastion of good long-form journalism, often reading the entire magazine in one sitting. With her husband Peter, an anthropologist and scholar of African art and ritual at the University of Delaware, she was an antique typewriter collector and enthusiastic quilter.
Ms. Weil is survived by her husband Peter; her two sons, Paul, and his wife Wai Yee Chan, and Chris, and his wife Danielle Veith; and her two grandchildren, Ella and Milo.
A memorial service will be held at 3 p.m., Tuesday, Jan. 30, at Bayard Sharp Hall, 23 South Main St., on the University of Delaware's Newark campus.
In lieu of flowers, the family requests donations be sent to Moms Demand Action for Gun Sense in America or the Elephant Sanctuary.
Condolences may be left online.