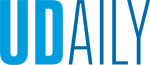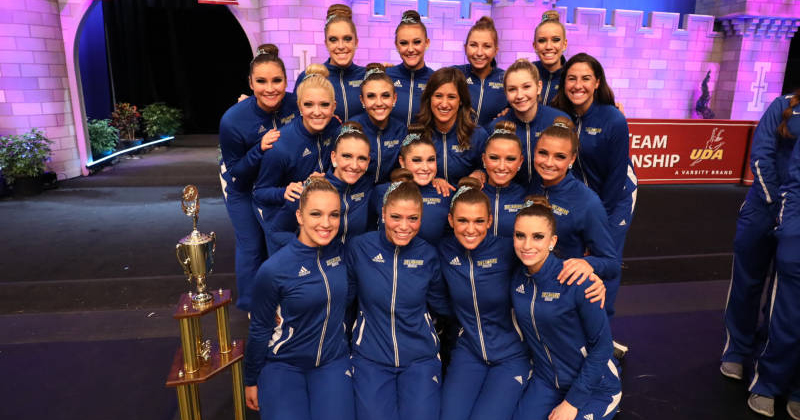 Dance team champions
Article by Delaware Athletics Photo by Delaware Athletics January 18, 2018
Delaware dance team brings home national championship
For the third time in the past 14 months, a national championship is being hoisted by the Blue Hens.
The University of Delaware's dance team was crowned National Champions in the Division I Jazz Competition at the UCA and UDA College Cheerleading and Dance Team National Championships, held Jan. 12-14 in Orlando, Florida.
This national championship follows field hockey's in 2017 and YoUDee winning the Mascot National Championship at last year's UCA championships.
"This 2017-18 team endured multiple obstacles throughout the season and yet continued to show their resiliency, determination, drive, passion and focus," Head Coach Nicole Daliessio-Zehnder said. "We seemed to know how to persevere and turn those obstacles and struggles into driving forces to help us tap into the rawness, unity and emotional interconnectedness and investment we have within our team.
"I couldn't have asked for a more rewarding way to retire from coaching than becoming a Jazz National Champion surrounded by 18 dancers who proved that if you go together, you can go far and for that my heart is full!"
This is the team's fifth national championship, but the first in the jazz competition. The Blue Hens won the national championship in 2005, 2009, 2010 and 2011.
"This season our team encountered more struggles and adversity than ever before. While some teams might have fallen apart, the challenges we faced made us a stronger unit. We never gave up; we focused on not only our love for dance, but more importantly our love for each other," senior Alex Romano said.
"Our jazz piece allowed us to portray truly how emotionally interconnected and passionate we are," she said. "I am so fortunate to have had the opportunity to be captain of this amazing team for two years now, I couldn't imagine sharing my last moments of my dance career with any other team."
The dance team will be back in action at the Bob Carpenter Center at 7 p.m., Thursday, Jan. 25, when the men's basketball team hosts preseason CAA favorite College of Charleston.