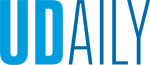 International service role for UD professor
Article by Karen B. Roberts Photo by Kathy F. Atkinson February 23, 2018
Saleem Ali selected for United Nations International Resources panel
University of Delaware's Saleem Ali has been named to the United Nations International Resource Panel, a select group of 38 scientists and practitioners worldwide chosen to advise the UN system on resource management issues.
Launched in 2007 by the UN Environment, the International Resource Panel works "to build and share the knowledge needed to improve our use of resources worldwide," including scientific assessment on the sustainable use of the planet's natural resources and their environmental impacts.
Ali will serve a five-year, renewable term on the panel's resource governance working group. Initial projects include two collaborative reports aimed at improving resource governance mechanisms worldwide, and understanding the impact of resource efficiency on climate change mitigation.
"Saleem is both a credible scientist and a recognized leader in bringing together large teams of global science practitioners around environmental problems that require effective policy. We look forward to having him serve the broader community in this new role," said Estella Atekwana, dean of the College of Earth, Ocean, and Environment (CEOE).
A researcher with a background in both the natural sciences and social sciences, Ali is known as a visionary and big thinker when it comes to the causes and consequences of environmental conflicts. Over the past 15 years, his work has centered on developing ways to improve governance of the extractive industries.
His recent research has focused on the sustainability of the world's mineral supply, specifically rare earth minerals that are a critical ingredient in everyday technologies including laptops, cell phones, hybrid or electric cars, solar panels and more. Working with an international group of thought leaders in this area, he's made it a personal mission to inform policymakers that planning for mineral scarcity will require governments to work together globally because, as a society, we are so mineral dependent.
At the same time, Ali has broad international field experience in more than 100 countries, making him particularly suited for a United Nations panel. Designation as a panel member places Ali in company with pioneers in emerging fields like industrial ecology, such as U.S. National Academy of Engineering member Tom Graedel, a professor at Yale University, as well as prominent environmental regulators such as Hans Bruyninckx, who serves as director of the European Environmental Agency.
About the professor
Saleem Ali joined the UD faculty in 2016 as Blue and Gold Distinguished Professor of Energy and the Environment. He holds joint appointments in the College of Earth, Ocean, and Environment's Department of Geography and the Center for Energy and Environmental Policy. He specializes in environmental conflict resolution, particularly related to management and conservation of the Earth's natural resources.
Prior to joining UD, Ali served as Chair in Sustainable Resource Development and professor of sustainability science and policy at University of Queensland in Australia. He also was founding director of the Institute for Environmental Diplomacy and Security at the University of Vermont. Notable memberships include the World Commission on Protected Areas and the International Union for Conservation of Nature's (IUCN) Task Force on Transboundary Conservation. He was named an "emerging explorer" by National Geographic in 2010 and selected a Young Global Leader by the World Economic Forum in 2011. He is the author of four books and has conducted workshops on consensus building for private and public interests.