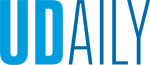 Feb. 22: Lisa Rizzo opens third annual Student Wellness speaker series
Article by Liz Watkins February 21, 2018
Monthly series invites discussion on stigma in the workplace, depression, dating violence, and overcoming physical disability
The Promoters of Wellness (POW) peer education program will be hosting its third annual Wellness Speaker Series this spring.
The first speaker will be Lisa Rizzo, on Thursday, Feb. 22, at 6 p.m. in room 120 of Smith Hall. Rizzo is an entrepreneur and founder of Challenge U. softball, an elite private softball training facility. She developed her own sports mechanic training system called Challenge U. Drill Interval Training. Rizzo will be speaking to students about finding their passion and turning it into a career. As a gay woman in a male-dominated industry, she will also discuss the obstacles she has faced in order to pursue her passion.
The next speaker, Elyse Fox, will visit on Thursday, March 8, at 7 p.m. in Kirkbride Hall, room 100. After creating a documentary about her depression, Fox found that women across the world connected to her story. Fox then founded Sad Girls Club on Instagram in February 2017 to create an online community for young women to talk about their mental health struggles. Sad Girls Club now meets in real life through workshops. Fox will be coming to campus to tell her story in an effort to reduce the stigma surrounding mental health and emphasize to students the importance of creating a support network.
Melissa Fabello will speak on April 17 at 7 p.m. in Kirkbride Hall, room 100, about the prevalence of dating violence in pop music, specifically Taylor Swift's music. Fabello is a feminist writer and speaker on body politics, beauty culture, and eating disorders. Her goal is to help students become critical consumers, and learn to evaluate the music, movies, and news that we take in and analyze how these media's messages influence us and our relationships.
The final speaker, Wesley Hamilton will visit on May 3 at 7 p.m. in the Willard Hall Education Building, room 007. At the age of 24, he was paralyzed from the waist down. Hamilton found himself coping with a new physical disability, he was overweight, depressed and trying to be a good father to his young daughter, all on his own. Hamilton took these challenges as an opportunity to reach for his potential. He started the Disabled but Not Really Foundation to encourage people with spinal cord injuries to exercise. He will also be speaking to students about reaching their potential, and overcoming obstacles in their way.
Follow the Promoters of Wellness on Facebook and Instagram for more information about these events.
About the Promoters of Wellness
POW peer educators work out of Student Wellness and Health Promotion to promote healthy behaviors and educate students on these healthy behaviors. This is accomplished through kiosks in student centers, classroom presentations, and cosponsoring large-scale campus events.