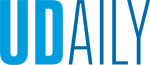 UD accelerates bold plans to advance impact, student success
Article by UDaily staff February 05, 2018
University to expand resources, investments
The University of Delaware, as part of its commitment to provide a high-quality education and attract the best students and faculty, is embarking on an ambitious plan to quickly grow its transformative impact on students, the state and the world. University President Dennis Assanis said his vision for UD is "an even more creative, inquisitive, interdisciplinary and interconnected university with global reach to help shape our shared future."
"Our most important job is preparing students to succeed in the 21st century," said Assanis. "This drives everything we do. The University must provide the very best academic experiences, tools and training possible to ensure our students' success today and tomorrow."
The University also is committed to fueling Delaware's economic growth and driving innovation by positioning students to address tomorrow's greatest challenges, Assanis said.  
"We're doing very, very well, and yet we aspire to take our University to the next level of excellence and achievement," Assanis told the UD Board of Trustees at its December meeting. 
In recent years, the University has launched many new initiatives and made investments that add significant value to the UD experience. This includes dynamic new academic programs and a growing community of scholars.
In line with its strong reputation, UD received a record number of applications from prospective freshmen for the 2017-18 academic year—27,800—a 5.6 percent increase over the prior year. Bucking the national trend of flat or declining enrollments, UD had a record first-year class of 4,306 for 2017-18, and a record first-year class of Delawareans, at 1,402. Over the past five years, first-year enrollment has gone up 13 percent, from 3,808 in 2013.  
New investments
Assanis said strategic investments in partnerships, programs and intellectual and physical capital will allow the University to enhance its competitive position in the education marketplace while increasing access and opportunity for even more undergraduates.  The fundamental goal, he said, is to enhance the success of all UD students—those who are on campus now and those of future classes. Plans include:
Increasing undergraduate student enrollment by more than 1,000 over the next five years, with an emphasis on diversity and increasing access for Delawareans.
Hiring 500-600 new faculty members over the next five to seven years, attracting the best talent from across the country and around the world. This recruitment effort will bring the total number of faculty to more than 1,500—a net increase of about 250 from 2016—and will optimize the student-faculty ratio.
Construction and development of new buildings and programs to enhance interdisciplinary research and instruction in key areas. Examples include a new Biopharmaceutical Innovation Building; a new 10-story tower at the Science, Technology and Advanced Research (STAR) Campus to house the College of Health Sciences and high-tech commercial tenants; and the Biden Institute.
Providing new transformational learning environments needed to keep pace with advancing technologies, including upgrading labs, research equipment, classrooms, and, in the longer term, adding a new interdisciplinary science building.
Doubling graduate student enrollment in the next 10 years through the creation of a Graduate College, which will ensure grad programs' success. Quality doctoral students attract quality faculty and generate more research funding, as well as supplement teaching capacity in UD programs, expanding critical lab sections and undergraduate research opportunities.
Enhancing and expanding access to degree programs in engineering, health sciences and business and economics.
Creating new and exciting cross-disciplinary programs that will prepare students to solve the problems of society that often require thinking across boundaries.
Ensuring an entrepreneurial experience for every undergraduate by embedding entrepreneurship in nine-credit certificates offered through every college.
Building new residence halls with academic environments that enable a living learning center, as well as enhanced intercultural spaces.
Expanding academic support services like advising and career services for all students to improve UD's already high graduation and placement rates. The Blue Hen Success Collaborative, a powerful analytics-based system, focuses student support to create a coordinated care network, helping all students finish in four years. 
New sources of support
New investments and expanded enrollment necessitate the hiring of additional faculty and staff and require more resources to attract the best talent. Thus, the University is working to identify and secure diverse sources of support. The Delaware First fundraising and engagement campaign, which publicly launched in November, is a critical element in realizing the University's plans. The campaign seeks to raise $750 million from at least 100,000 donors by 2020. The campaign has already raised nearly $590 million toward this goal, most of which has been invested in facilities such as the Harker Interdisciplinary Science and Engineering Lab and scholarship funds to benefit students.
Beyond initiatives directly connected to academic programs across the campus, student scholarships and fellowships, and faculty endowed chairs and professorships, key priorities for the Delaware First Campaign include innovation and entrepreneurship, the enhancement of graduate education, the Biden Institute and athletic facilities.
In addition, consistent with practices at peer institutions, UD has instituted a new differential charge for undergraduate students in three areas: the Alfred Lerner College of Business and Economics, the College of Engineering and the School of Nursing. The differential charge will help align resources with the cost of instruction for these three areas, which is higher than in other UD programs.
With additional resources, the University will be able to provide these students with first-rate opportunities and enhanced learning spaces while still enabling expansion of other University programs. When fully implemented, the new resources will open opportunities for all students through broadened course access, expanded career services, and other first-rate academic experiences. The demand and curriculum for these three programs has grown significantly in recent years, with strong outcomes for graduates. This new differential charge will support continued growth and power ongoing competitive advantage for UD programs and students. For further information on the differential charge, please visit UD's website.
PREPARING UD'S STUDENTS FOR IN-DEMAND CAREERS
Median annual
wage for
chemical engineers
New jobs projected
in United States
for registered nurses
Median annual
wage for
financial advisors
College of Engineering
Creating collaborative workspaces to benefit all engineering and computer science students. Examples include the Design Studio, SPARC Lab, UD Makerspace, and new 4,500-square-foot Innovation Suite (iSuite), which features a Cyber Range with the equipment and capabilities to hold cybersecurity training.
Enhancing new laboratory and course opportunities in conjunction with a state-of-the art nanofabrication facility to enable faculty, students and corporate partners to undertake competitive research and development.
Increasing entrepreneurial opportunities for students by providing access to the resources and support they need to develop their concepts into prototypes and bring successful models to scale.
Lerner College of Business & Economics
Expansion of entrepreneurship programming and interdisciplinary programs, including business analytics and wealth management.
Enhancing classrooms in Purnell Hall and innovative learning laboratories, including the state-of-the-art Geltzeiler Trading Center, Vita Nova student-managed restaurant, and the renowned Horn Program in Entrepreneurship.
Expanded research and internship opportunities with major companies locally and globally, special study-abroad programs and professional connections through programs such as Wall Street Prep and Referral Program, Women in Business, and the Executive Mentors Scholars Program.
School of Nursing
Building diverse, high-quality academic programs that are specialized to better prepare students for an increasing array of employment opportunities.
Providing state-of-the-art simulation facilities with the latest technology enhancement, including virtual reality, to provide the best hands-on interprofessional training for students.
Providing an innovation and design lab to enable students to work on designing creative solutions to health-care challenges.
Offering competitive scholarship packages to increase access for the best and brightest, including underrepresented minority students.
Year after year, UD is rated among the best values in higher education by the Princeton Review, Money magazine, and Kiplinger's Personal Finance for its academic quality, student outcomes, and reasonable cost. The University is ranked 33rd among national public universities in U.S. News and World Report's Best Colleges, placing it in the top 25 percent of public universities evaluated.
"While UD actively seeks to drive academic excellence and student outcomes, maintaining a balance with affordability and enabling access to education are always among our top priorities," said Assanis.
As part of its continued commitment to access and affordability, UD will increase its investment in financial aid by $10.2 million in 2018-19. In the 2017-18 academic year, UD students received $103 million in grants and scholarships from the University, including $6 million in gifts, $3 million in grants, and $10.3 million from the state of Delaware.  Currently, combined with the state's contribution, financial aid benefits more than 3,500 Delaware-resident students this year, or more than half of UD's resident enrollment.
The differential guarantees no net increase for UD students with the greatest financial need, Pell-eligible students, and is included as part of the Commitment to Delawareans financial promise as determined by the Free Application for Federal Student Aid (FAFSA). All current students who are enrolled at UD as of spring 2018 will also receive a credit of $250 per semester for full-time students and $125 per semester for part-time students to assist them until the charge is fully phased in.
Strengthening impact
UD's continued partnership with the state is critical, Assanis said, to increasing financial aid for Delawareans and enhancing learning spaces for teaching and research—in collaboration with industry—for the greatest possible impact on the region.
Through partnerships with industry, government, policy leaders and business, the University has already taken significant steps toward advancing its reputation and impact, while providing vital education and workforce development. Altogether, the University has a $6.2 billion impact on Delaware, directly and indirectly supporting thousands of jobs in the state. These partnerships benefit students by providing opportunities for research projects, real-world learning, internships or other meaningful experiences, Assanis said.
Examples include the opening of the Delaware Innovation Space Inc., a new business incubator; a new partnership with the U.S. Dept. of Energy's Argonne National Laboratory; the STAR Campus development; UD's collaboration with the Chemours Company; and UD's partnership with 47th Vice President of the United States Joe Biden to create the Biden Institute on campus