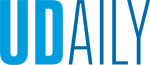 Supporting future curators
Article by College of Arts and Sciences Communications Staff Photo by Wenbo Fan February 28, 2018
Mellon Foundation awards $700,000 to UD art history program
The Andrew W. Mellon Foundation has awarded the University of Delaware a grant of $700,000 to be used in support of the Department of Art History Curatorial Track doctoral program.
Launched in 2011 with similarly generous support from the Mellon Foundation, the program is considered remarkably successful, with nine students participating fully, six of them as Mellon Fellows. Several of the Fellows are nearing completion of their dissertations.
The new grant will extend and expand the program through 2023, providing graduate stipends as well as travel to art collections for six additional Mellon Fellows for a period of three years each. The grant also includes funds for an annual curatorial seminar, open to all art history graduate students, as well as a public lecture on a current topic in curatorial or technical art history studies.
The program prepares students for curatorial careers by training them in academic and object-oriented methodologies, emphasizing conservation, technical art history and connoisseurship.
In addition to requiring two semester-long internships, the curriculum exposes students to coursework in museum studies and education, public engagement and business administration.
"Ultimately, the program is for and about the students," said Lawrence Nees, H. Fletcher Brown Chair of the Humanities and Chair of the art history department. "These exceptionally able young scholars have received prestigious fellowships and internships—in such museums as the National Gallery of Art and the Museum of Fine Arts, Boston—and are launching impressive curatorial careers."
David M. Stone, professor of art history and director of the program, said support from Mellon has been instrumental in its success.
"The curatorial track program, with the Mellon's help now one of the best of its kind in the country, has attracted exceptionally strong art history graduate students to the department, fostered new collaborations with the Department of Art Conservation and other units, and broadened our curriculum," he said.
Curators are vital to museums, which are playing an increasingly important role in public discourses.
Lauren Hackworth Petersen, professor of art history and interim associate dean for the humanities in UD's College of Arts and Sciences, described the curatorial track program as "an exemplary interdisciplinary program that will be instrumental in training future curators dedicated to working with museum collections, public engagement and scholarship."
"The University of Delaware and its Department of Art History extend their gratitude to The Andrew W. Mellon Foundation for this unique and important opportunity for our graduate students," Petersen said.