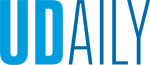 Postponed: Women's Leadership Initiative Launch
Article by Heather Bender March 06, 2018
Winter storm prompts postponement of Lerner College event on gender equity and women leading in the workplace
Editor's Note: A forecast of bad winter weather prompted organizers on Tuesday to postpone the University of Delaware's Women's Leadership Initiative Launch scheduled for Thursday, March 8, which is International Women's Day.
The event will be rescheduled, likely in the fall of 2018.
The original story about the event, which was published Feb. 16, is below:
The University of Delaware's Alfred Lerner College of Business and Economics will host the Women's Leadership Initiative Launch on International Women's Day, Thursday, March 8, from 9 a.m. to 4 p.m. at the Roselle Center for the Arts. This free day of activities is open to all UD students and alumni and the surrounding community.
The full-day event is the official kick-off of the Lerner College's Women's Leadership Initiative, which seeks to lead the region in the advancement of gender equity and women's leadership in the workplace.
"We hope the initiative starts a conversation about gender equity, facilitating important connection among students, faculty, staff, alumni and the surrounding community," said Wendy Smith, associate professor of business administration and co-director of the Women's Leadership Initiative.
"We know that gender equity leads to better, more profitable companies," Smith said. "We also know that it leads to workplaces where men and women feel like they can bring their whole selves to work, have a more productive experience, and be more creative."
The day will begin with a panel discussion among men and women in corporate leadership positions. Speakers will share stories of becoming successful leaders while maintaining healthy, balanced lives, and will share their perspectives on gender equity in the workplace and why they believe diversity in leadership is important.
"I'm excited about the interest that we can stimulate around the topics of gender equity and women's leadership," said Amanda Bullough, assistant professor of management and Smith's co-director. "We hope to expose our students to new approaches toward working with and promoting one another."
After the panel discussion, students are invited to attend an employer networking luncheon featuring representatives of approximately 20 industry-leading companies, including W.L. Gore & Associates, Target, Vanguard and Wawa.
Following the luncheon, Terri Kelly '81, president and CEO of W.L. Gore and Associates, Inc., will deliver keynote comments in a fireside chat style. The day will conclude with the 2018 Chaplin Tyler Executive Leadership Lecture, delivered by Dawn Zier, CEO of NutriSystem.
In addition to Kelly and Zier, the event features the following speakers:
Michael Geltzeiler '80, chief financial officer, ADT (Retired)

Mary Ellen Payne '78, vice president of sales & marketing, Verizon Communications (Retired)

Tom Greene '88, chief information & business services officer, Colgate Palmolive

Helen Stimson, president & chief executive officer, Delaware BioScience Association

Sharon Kelly Hake, chief executive officer & president, Great Dames

Grace Leong '88, chief executive officer & partner, Hunter Public Relations
Bullough and Smith emphasized that the event's focus on women's leadership does not signify that only female students should attend. Both professors encourage male students to attend the launch.
"It's very important to me that our male students understand that gender equity and women's leadership are not for women to talk about or solve alone," Bullough said. "We want to show examples of women leaders, but we need everyone involved in this conversation."
Smith added: "I think there's some concern that a women's initiative might exclude men, and that's not at all our goal. Gender equity benefits both men and women, and we need both genders to get us there. "
Register for the Women's Leadership Initiative here.