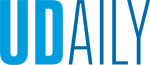 In Memoriam: James DeCarlo
Article by UDaily staff February 22, 2018
After a career in criminal justice, James DeCarlo sought a college degree
James DeCarlo, who was pursuing his bachelor's degree in criminal justice at the University of Delaware after a career with the police and as a private investigator, passed away on Jan. 22, 2018, at the age of 73.
"On behalf of the entire University community, I extend our deepest condolences to James' family, friends and UD classmates," said University of Delaware President Dennis Assanis. "James clearly loved learning and education, and his commitment to earning his bachelor's degree—even after a distinguished career of service—is admirable. James served as a role model of lifelong learning for his fellow UD students."
Mr. DeCarlo, who had been taking classes at UD since 2005, was classified as a senior at the time of his death. His bachelor's degree will be presented posthumously to his family.
From Monday through Wednesday, March 5-7, University flags on the Newark campus will be lowered in Mr. DeCarlo's memory.
According to his daughter, Lisa McMahon, Mr. DeCarlo's parents died when he was young, and he never had the opportunity to go to college as a young man. After he retired, he attended Delaware Technical Community College where he earned his associate degree. When he learned he could attend the University of Delaware through the Over-60 Tuition Free Degree Program for Delaware residents, he registered to begin classes to work toward his bachelor's degree in criminal justice.
McMahon said her father's father, Samuel, always told him, "Never turn down the opportunity to learn something."
"And he never did," she said. "He hungered for a bachelor's degree more than anything. He even bought a shirt that said, 'Never underestimate an old man that graduated from the UD.' He said he would NOT wear it until he had that degree!" McMahon said.
"He would tell everyone he talked to how much he loved the University of Delaware and how proud he was to be a student," she said.
Mr. DeCarlo loved spending time with his family, going to dinner at Crossroads with his wife, collecting baseball cards and caring for his two dogs, Lacy and Frankie.
Born and raised in Delaware, he is survived by Linda DeCarlo, his loving wife of 42 years, his daughters Kaitlin Hearn, Lisa McMahon (Patrick), Samantha Hollinshead (Dan) and Kelly Fossett (Michael) and his sister, Dorothy A. Cook (Edward). He is predeceased by his siblings, Pasquale B. DeCarlo, Leonard DeCarlo and Eleanor J. Stevens.
Resources
For any students in need of support, the Center for Counseling and Student Development (CCSD) is open 8 a.m. to 5 p.m. Mondays through Fridays and is available at 302-831-2141 or www.udel.edu/counseling. The UD Helpline is also available 24 hours a day at 302-831-1001.