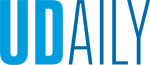 NEH grant boosts students in art conservation program
Article by Beth Miller Photo by Evan Krape February 26, 2018
Support allows graduate students to focus on high-level skills, studies, practice
Step into the conservation and research laboratories of Winterthur Museum's Research Building - enter almost any door - and you find an astonishing array of things that humans have created and collected, things that shed light on the human condition, on social interactions around the world and on the historical context that is foundational to making sense of life in all its grandeur and sorrow.
In one room alone, you can see objects crafted almost 2,500 years ago, a clownish-but-foreboding mask once used in Japanese theater, a curious 19th century aquarium-like structure complete with dangling fish figurines and tiny silk curtains, and the now-quaint 20th century circuitry of an early computer's motherboard.
You see immediately the extraordinary reach a new $150,000 grant from the National Endowment for the Humanities (NEH) will have for graduate students in the Winterthur/University of Delaware Program in Art Conservation. The NEH will add $25,000 more if the program raises that much support from other sources.
The grant buys something the world-class facilities cannot provide - a chance to focus.
"It's a real strength of this program," said Lauren Fair, an alumna now on the staff at Winterthur and an affiliated faculty member at UD. "It really helps in significant ways. Entering a graduate program in art conservation is very difficult and often required internships are unpaid. This [funding] allows our students to focus on their work."
It also helps them to minimize debt and ensures that talented students from all socioeconomic backgrounds can pursue this profession.
Fair said writing the grant revealed the true reach of the Winterthur/UD program - connecting science with the arts and humanities.
"We are focusing on the people affected by these objects," she said. "Our graduates are having an impact nationally and internationally."
The demands of the program leave no room for outside employment, said Debra Hess Norris, director of the program and Unidel Henry Francis du Pont Chair of Art Conservation, and the NEH has recognized this and has provided similar grants for more than 20 years.
"That also allows us to leverage other grants," she said. "It's one more example of the vital importance of the NEH to our nation. We simply could not educate and train 10 students annually without this financial support. It is a significant gift - and the impact is worldwide."
The grant supports a mind-blowing range of work. Some students are addressing objects brought to one of Winterthur's clinics, where the public is invited - free of charge - to meet with a conservator to discuss an item.
Such a project is the focus of Keara Teeter, who has been working with a painting brought to the Winterthur clinic. Conservators believe it was painted by a follower or close associate of 17th century artist David Teniers, the Younger.
Using photo-microscopy and cross-sectional analysis, Teeter studied a tiny sample and determined that the work contains lead-tin yellow paint, a pigment used predominantly in the period in which Teniers painted and soon after replaced by Naples yellow.
"That helped us conclude this painting was contemporary to him, not a 19th century copy," Teeter said.
She and others in the program work with Richard Wolbers, associate professor of art conservation, to discern the appropriate approaches to treatments - especially consolidation and cleaning, analyzing the chemistry and materials science and engineering the best tools and methods.
That study helped second-year students Madison Brockman and Emily Farek address "foxing" - fungal incursions that cause rust-colored spots - on chine-collé lithographs and other works of art on paper.
They developed new solutions to reduce the discoloration without introducing too much water to the process - discoveries Norris says will have impact on the entire fields of paper and photograph conservation.
As objects and paintings and paper and furniture are studied and treated, researchers learn much about their purpose and the context in which they emerged.
The "posset pot" that Haddon Dine is working with, for example, dates to 1676 and once held posset, a strange but apparently popular brew of curdled milk mixed with beer or wine and spices. It was said to be a good remedy for cold or flu. Now, though, its signature spout is broken off and Dine is working to address signs of age on the pot, deciding where reparations may be made and how to make them.
Cassia Balogh is working with a Greek vessel created in Athens sometime between 480 and 430 BCE - around 2,400 years ago. It is encrusted with dirt from the site where it was buried - and that dirt will be retained. It is essential to the object's history.
That kind of thinking is essential in this work, which requires ethically informed decisions, precise documentation, careful analysis and treatment protocols to maintain authenticity and the integrity of the work.
A more whimsical item is the curious aquarium-like structure purchased by Winterthur's former resident - Henry Francis du Pont. Dine has been studying the piece, which du Pont purchased in 1948.
The object has tiny silk curtains hanging - and deteriorating - in its upper rooms, mercury tin mirrors on its upper surfaces and 12 somewhat odd fish figurines dangling here and there. Dine and others believe those fish were added after the purchase - and that makes it part of the object's history, believed to date to the mid-19th century.
Dine is consulting with others to determine what could and should be done to preserve this piece.
The Japanese theater mask - known as bugaku - is from the collection of the University of Pennsylvania Museum of Archaeology and Anthropology, donated by Phoebe Hearst. Conservators believe it probably was purchased from an art dealer in California.
Though it looks kind of scary now - the kind of scary evoked by twisted clown faces - Balogh said it wasn't meant to be frightening.
"It was supposed to be more like drunk happy," she said.
Normally, such a mask would have been made of wood with a lacquer finish. This one, believed to date to the late 19th century, is made of fabric with mud plaster and lacquer, she said.
Caitlin Richeson is working with British artist Keith Tyson's contemporary sculpture - "Automata No. 1 (2005)" - which was part of his expansive Geno Pheno system. It was at the Pace Museum in New York when Hurricane Sandy hit, causing damage judged a total loss by the insurance company.
It is not often that artists can be consulted when treatments and conservation are planned, but Richeson has been on a quest to reach Tyson to talk with him about his work.
From the studies and internships provided in the Winterthur/UD program, students are well prepared to lead conservation efforts in museums and other cultural institutions around the world and across the United States. Alumni have worked in recovery efforts after natural disasters in the United States and have assisted with preservation efforts in almost every part of the globe, including Haiti, Iraq, Syria, Japan, China, Russia, Sweden, France, Benin, South Africa, Lebanon, Turkey, Columbia, Chile, Peru and Cuba.