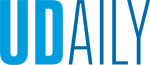 For the Record
Article by UDaily staff February 16, 2018
University community reports recent grants, publications, presentations
For the Record provides information about recent professional activities and achievements of University of Delaware faculty, students and alumni.
Recent grants, publications and presentations include the following:
Grants
Jack Puleo, professor of civil and environmental engineering, has received a highly competitive short-term research grant from DAAD, the German Academic Exchange Service. Puleo will use the award to visit the University of Hannover's Coastal Research Center this summer. He will utilize the university's 300-meter wave flume to study sedimentation transport.
Publications
Rudi Matthee, John and Dorothy Munroe Distinguished Professor of History, coedited (with Elena Andreeva) Russians in Iran: Diplomacy and Power in the Qajar Era and Beyond (London: I. B. Tauris, 2018). He contributed the Introduction, pp. 1-7, and "Infidel Aggression: The Russian Assault on the Holy Shrine of Imam Riza, Mashhad, 1912," pp. 136-69, to the volume.
Presentations
Gregg Silvis, associate University librarian for Systems and Metadata Services, provided the keynote presentation at the ITHAKA Outreach and Participation Services Retreat on Feb. 7, 2018, in Brooklyn, New York. He discussed the UD Library, Museums and Press' use of the Artstor Digital Library and Artstor Forum along with possible ways to improve these services.
John Callahan, climate scientist with the Delaware Geological Survey, made several presentations at the Delaware Wetlands Conference, held Jan. 31-Feb. 1, in Wilmington, Delaware. His presentations were "Determination of Future Sea-Level Rise Planning Scenarios for Delaware," "Delaware Coastal Inundation Mapping" and "Top Coastal Flooding Events in Delaware." Callahan also presented a poster with Cate Medlock, a graduate student in environmental science, and Thomas McKenna, scientist in the Delaware Geological Survey, on "Bias Correction of a LiDAR-derived Digital Elevation Model in Delaware's National Estuarine Research Reserves." Other UD representation at the conference included a presentation by Julia Guimond, a doctoral student in the College of Earth, Ocean, and Environment, and Holly Michael, Unidel Fraser Russell Career Development Chair in Environment, on "Linkages Between Hydrology, Biology and Geochemistry in a Tidal Wetland"; a poster by Christopher Sommerfield, professor in the School of Marine Science and Policy, Jennifer Biddle, associate professor in the School of Marine Science and Policy, and M. Mensinger and B. Scarborough of Delaware Department of Natural Resources and Environmental Control, on "Sediment Transport Processes at the Prime Hook NWR Restoration Site"; a presentation by Greg Shriver, professor of entomology and wildlife ecology, on "Fine-Scale Mapping of Coastal Plant Communities in the Northeastern USA"; and a presentation by Mithun Deb, doctoral student in engineering, on "Flow Hydrodynamics in an Erosive Salt Marsh Environment: Bombay Hook National Wildlife Refuge." In addition poster sessions were presented by Margaret Capooci, a doctoral student in the College of Agriculture and Natural Resources, on "Effects of a Storm-Surge Related Salinity Decrease on Greenhouse Gas Emissions in Tidal Salt Marsh Mesocosms"; Branimir Trifunovic, a graduate student in the College of Agriculture and Natural Resources, on "Tidal Influence on Greenhouse Gas Emissions from Water in a Salt Marsh Creek"; and Alma Vasquez Lule, a doctoral student in the College of Agriculture and Natural Resources, on "Carbon Fluxes and Phenology Changes in a Delaware Tidal Salt Marsh."
To submit information for inclusion in For the Record, write to ocm@udel.edu and include "For the Record" in the subject line.