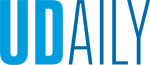 Faculty Senate holds first spring meeting
Article by Carlett Spike February 14, 2018
President Assanis shares vision on UD's future
The University of Delaware Faculty Senate gathered on Monday, Feb. 5, for its first meeting of the spring semester. UD President Dennis Assanis opened the meeting by highlighting some of the University's achievements over the last year — including enrollment growth, the successful launch of the Delaware First fundraising campaign and improved outcomes supporting diversity at UD.
"We're doing very, very well, and yet we aspire to take our University to the next level of excellence and achievement," Assanis said.
Assanis said strategic investments in partnerships, programs and intellectual and physical capital will allow the University to enhance its competitive position and success of all UD students — those who are on campus now and those of future classes. Calling attention to the opportunity for UD to have a transformative impact on a global scale, Assanis discussed his vision for an even more creative, inquisitive, interdisciplinary and interconnected university. This includes the addition of 250 net new faculty positions in the next five to seven years and the development of innovative learning and research environments across campus.
Assanis closed his presentation by discussing the University's new differential charge, which will apply to students enrolled in the Alfred Lerner College of Business and Economics, the College of Engineering and the School of Nursing. The differential charge will help align resources with the cost of instruction for these three areas, which is higher than in other UD programs. Additional details about the president's vision for the future of the University and new sources of support can be found in a UDaily story published on Feb. 5.
"This is an investment in the future, an investment in the University for years and decades to come," Assanis said.
After Assanis' remarks, Interim Provost Robin Morgan reviewed the University's response to the March 2017 repeal of a North Carolina law originally called House Bill 2 and known as the "bathroom bill." The North Carolina debate, litigation and negotiation over whether transgender people can use public bathrooms that correspond with their gender identity continued for much of 2017. Morgan emphasized that UD upholds anti-discrimination practices and policies and takes issue with entities that bar non-discrimination protections. UD is recommending that when members of the UD community are participating in University-sponsored events, they consider whether the venues and host institutions support non-discrimination policies.
"The University of Delaware is committed to inclusive excellence and works diligently to cultivate a campus environment that values and respects all members of our campus community," Morgan said.
She then updated the Senate on the cluster hiring process now underway. Sixty-five proposals were received in the first round and are being reviewed to determine which ones will move forward. She noted that the University is still on track to announce the approved searches by the end of May.
Morgan also indicated that an Ad Hoc Committee on Adjunct Faculty is being established. Led by Vice Provost for Faculty Affairs Matt Kinservik, the committee's goal is to review current practices and policies for adjunct faculty and to ultimately promote best practices. The committee will issue its report to Morgan by April 15.
Morgan closed her remarks by highlighting several diversity related events taking place in February for Black History Month. These include presentations by Olympic bronze medalist and activist John Carlos and Kimberlé Crenshaw, a law professor at Columbia and UCLA. This is also the 50-year anniversary of 1968, a pivotal year for the civil rights movement. UD events related to that anniversary will occur throughout the year.
Faculty Senate President Martha Buell announced that there are over 350 registered student organizations. She asked for a show of hands of faculty who are advisers, and a number of faculty indicated that they were advisers to RSOs, Buell herself advising two different RSOs. While there is not time for each RSO to give presentations during Faculty Senate meetings, she said if senators or RSO groups reach out, she is happy to make announcements on their behalf.
She also noted that the University's Budget Model Committee is continuing its work, and she said an open Senate hearing about revising the University's nondiscrimination policy will be held at 4 p.m., Monday, Feb. 26. All faculty are invited to complete the UDADVANCE faculty climate survey at www.udel.edu/advance/survey.
The Senate unanimously approved several resolutions, including adding new master's degrees in athletic training and clinical exercise physiology; a doctoral degree in communication science and disorders; a certificate in molecular diagnostics and dropping the master's degree in software engineering. Two other resolutions regarding updates to language in the Faculty Handbook also were approved.
There was debate on a measure to create a committee to consider a new rank to be named "Distinguished Professor," as well as another measure to raise the grade-point-average requirement for Dean's List from 3.33 to 3.5. About 50 percent of undergraduate UD students made the Dean's List in recent semesters. Committee members reported that a majority of peer institutions have a 3.5 minimum GPA and that about 35 percent of UD students would have met that requirement to be on the Dean's List in recent semesters. Committee members said the 3.5 standard would uphold the intention of Dean's List to recognize outstanding students. Senate members voted to send both resolutions back to their original committees for adjustments.
Karl Hassler, director of IT security policy and compliance in Network and Systems Services, outlined steps to improve cybersecurity. Secure UD is the University's comprehensive approach to computer and information security. He addressed the importance of everyone taking security seriously to prevent any possible breeches.
"We have academic data in the form of student records, we have administrative data in the form of budgets, etc.," Hassler said. "We even have now a new class of data that includes learning data and the engagement of students with online curriculum. Information security is everyone's responsibility."
At the conclusion of the meeting, Buell opened the floor for new business. Morgan used the opportunity to bring forth a new resolution to install a University Closure Policy, which would fulfill a requirement for joining the State Authorization Reciprocity Agreement (SARA) coalition. Joining SARA would allow the UD community to deliver online instruction and provide internships to UD students outside of the state. Currently, in order to instruct students from other states in online courses, the faculty must create agreements on an ad hoc basis with the individual states. Morgan asked that the Senate vote to approve the policy during the March meeting.