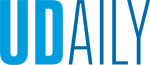 New appointment
Article by UDaily staff Photo by Kathy F. Atkinson February 16, 2018
Domenico Grasso named chancellor at University of Michigan-Dearborn
Domenico Grasso, who served as the University of Delaware's provost from 2013-17, has been selected as the next chancellor of the University of Michigan-Dearborn. His appointment at the University of Michigan-Dearborn was unanimously approved by the Board of Regents during a public meeting on Feb. 15 and is effective Aug. 1.
"On behalf of everyone on our campus, I extend our warm congratulations to Domenico on his new role as chancellor," UD President Dennis Assanis said. "During his four years as our provost, he made substantial contributions to our institution and led several key initiatives that greatly advanced our commitment to cultivate compelling programs of instruction, research and service in the community. While we will miss Domenico and his wife, Susan, in our community, I know everyone joins Eleni and me in wishing them all the best in this new endeavor."
In the University of Michigan announcement, Grasso said, "I am thrilled to be here at one of the world's great universities and am honored to lead one of its most exciting campuses. I'm eager to begin working with the faculty, staff, students and the surrounding community to shape the next chapter in the campus' distinguished history."
University of Michigan President Mark Schlissel said, "Domenico Grasso comes to UM-Dearborn with impeccable academic credentials and a track record of solid, proven administrative and academic leadership. His career has been marked by thoughtful and creative initiatives and a strong commitment to the transformative nature of higher education."
Grasso will be the sixth leader of the Dearborn campus, replacing Daniel Little, who held the position for 18 years. Little will step down from his chancellorship July 31 and will remain as a member of faculty.
Grasso, who earned his doctorate in environmental engineering at the University of Michigan, currently is a professor in UD's School of Public Policy and Administration and in the Department of Civil and Environmental Engineering.
Throughout his higher education career, Grasso has led significant efforts in the areas of engineering education, enrollment management, diversity and community engagement.
At the University of Delaware, during his term as provost, he was responsible for a variety of initiatives, including the creation of the Division of Enrollment Management and development of University-wide programs ranging from entrepreneurship to humanities, social sciences and arts programs, as well as core institutional programs to cultivate community engagement, diversity, inclusive excellence, advances in cybersecurity and smart cities and leadership in faculty affairs.
Before coming to UD in 2013, Grasso served as both the vice president for research and dean of the Graduate College and dean of the College of Engineering and Mathematical Science at the University of Vermont. There he worked with the faculty to build university-wide Transdisciplinary Research Initiatives or "Spires of Excellence" for selected and focused future resource investments.
Earlier he served as the Rosemary Bradford Hewlett Professor at Smith College and founding director of its Picker Engineering Program, the first engineering program at a women's college and one of the few in a liberal arts college in the United States.