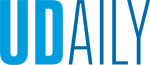 Video: youtube.com/watch?v=ZDGE4c_y6b4
Delaware Sea Grant hosts 20th annual Chesapeake Bay Bowl
Article by Connor Keane Photo and video by Michael Graw February 09, 2018
Competition promotes ocean literacy in high school students
High school students from four states tested their knowledge of the ocean sciences Saturday, Feb. 3, in the Chesapeake Bay Bowl, held this year on the University of Delaware's Hugh R. Sharp Campus in Lewes.
Hosted by Delaware Sea Grant and UD's College of Earth, Ocean, and Environment (CEOE), the Chesapeake Bay Bowl quiz competition brings together teams of five high school students from Delaware and nearby states to flex their ocean science muscles in a round robin/single-elimination tournament.
The students showcased their knowledge of the ocean and aquatic environments during eight rounds of play, with questions spanning biology, chemistry, policy and more. The Consortium for Ocean Leadership, of which the CEOE is a member, sponsored the Chesapeake Bay Bowl. The event is designed both to engage students interested in careers in the marine sciences and to encourage science and ocean literacy as a whole.
"A lot of the same schools compete every year, so the competition is always tough," said event organizer Chris Petrone, marine education specialist with Delaware Sea Grant. "These students work hard to understand the intricacies of the ocean, including science and policy; and we hope that this experience translates to future study and careers in ocean and environmental science."
Though 12 teams competed, Montgomery Blair High School Team A performed an academic three-peat, seizing the regional title for the third straight year. The team advances to the National Ocean Sciences Bowl to compete against the 24 other regional competition winners for the national championship title this April in Boulder, Colorado.
Building the pipeline of future marine scientists
The competition draws competitors from four Mid-Atlantic states (Delaware, Maryland, Pennsylvania and Virginia) and aligns with Delaware Sea Grant's mission to increase environmental literacy and ocean awareness in elementary through high school students.
"By hosting this competition, we are providing students throughout the region with a framework and a reason to study marine science, which otherwise might not be a part of their high school experience," Petrone said. "I'm always impressed by the knowledge and dedication of the students. They represent the next generation of marine scientists, policy makers and voters, and if this year's competitors are any indication, the ocean is in good hands."
More than 50 volunteers converged to make the bowl possible, undergoing multiple hours of training to ensure the competition runs smoothly. Volunteers hail from a variety of organizations including the National Oceanic and Atmospheric Administration (NOAA), Maryland and Delaware departments of natural resources and the U.S. Fish & Wildlife Service, in addition to DESG and CEOE. Interacting with these volunteers exposes students to the wide-range of available marine science careers, from ocean systems engineer to congressional affairs specialist to analytical chemist.
Prior to the competition, students learned about ongoing research at UD, getting a first-hand look at state-of-the art facilities such as the Robotics Discovery Laboratory, the Global Visualization Laboratory and the R/V Hugh R. Sharp, the University's premier, 146-foot coastal research vessel. Students also had the opportunity to speak with UD graduate students about their career goals and current research projects.
"They love coming here and seeing other students who are passionate about it like they are… it's a great experience and they absolutely love it every year," said UD alumna Tami Lunsford, Newark Charter High School teacher and team coach.
Chesapeake Bay Bowl Top Finishers:
First place: Montgomery Blair High School Team A, Silver Spring, Md.
Second place: Thomas Jefferson High School for Science and Technology Team A, Alexandria, Va.
Third place: Montgomery Blair High School Team B, Silver Spring, Md.
Fourth place: State College Area High School Team A, State College, Pa.
Sarah Tilman Sportsmanship Award winner:
Lower Dauphin High School, Hummelstown, Pa.
The following schools also competed:
Newark Charter High School, Newark, Del., Liberty High School, Eldersburg, Md. and Loudoun Academy of Science, Sterling, Va.
About Delaware Sea Grant
The University of Delaware was designated as the nation's ninth Sea Grant College in 1976 to promote the wise use, conservation and management of marine and coastal resources through high-quality research, education and outreach activities that serve the public and the environment. UD's College of Earth, Ocean, and Environment administers the program, which conducts research in priority areas ranging from aquaculture to coastal hazards.