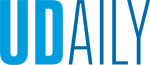 Be a Social Media Ambassador
Article by Alisha Lolk December 07, 2018
Program accepting student applications for Spring 2019 semester
The University of Delaware Office of Communications and Marketing (OCM) is now accepting applications from students interested in joining the Social Media Ambassador (SMA) program for the Spring 2019 semester.
Undergraduate students from all majors interested in social media, marketing, video production, photography, vlogging and event planning are invited to apply.
The University's SMA program, overseen by UD's marketing team, is a unique and fun opportunity for students to gain professional social media experience before graduating.
SMAs are given official Blue Hen Twitter and Instagram accounts to share their experiences at Delaware with fellow and prospective students. They work as a team to create and curate fun, engaging content for official UD social media accounts.
SMAs also gain special access to cover a variety of campus events — such as VIP passes to UD football and basketball games, "Tweet seats" at performances by the UD Resident Ensemble Players and press passes to cover campus visits by famous speakers.
SMAs play an important role in the University's greater communications efforts by helping promote major initiatives and outreach campaigns.
Tatum Casey (@BlueHenTatum), a sophomore marketing major, said, "The SMA Program has allowed me to become involved on campus in a way I never thought possible. I have never felt more connected with UD, and find joy and pride in representing this incredible University and its initiatives. This program has allowed me to gain professional experience, while also exposing me to an incredible group of driven, unique, and incredible individuals. I love that every SMA brings a new, fresh perspective to the table, and is able to share their own journey with so many."
Additionally, SMAs have special access to professional development opportunities, including networking events and training and guidance from some of UD's communications experts.
"Being a #UDSMA has given me chances to attend unique events, network with professionals, and step far beyond my comfort zone, all while sharing my love for UD through a legitimate, branded social media accounts," said Phoebe Balascio (@BlueHenPhoebe), a junior exercise science and sociology double major.
For Christina Hamdan (@BlueHenHamdan), the opportunity to share her share her journey as a Blue Hen has allowed her to spread positivity on campus.
"The Social Media Ambassador Program has given me the opportunity to open my life and share my journey as a Blue Hen in an honest and unique way," she said. "I have really enjoyed being able to authentically express who I am through my account and use it as a platform to spread positivity and encouragement. Overall, the SMA program has helped me connect with others, and feel closer to the UD community!"
Required monthly meetings serve as a time for the entire group to convene, get to know one another and discuss emerging social and digital trends. The meetings are held once each month during fall and spring semesters from 5 p.m. to 6 p.m. on Tuesdays.
The deadline to complete the application is Friday, Jan. 18. Inquiries can be sent to socialmedia@udel.edu.