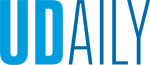 Delaware's minimum wage is now $8.75, here's what to expect
Article by Carlett Spike Photo by iStock December 21, 2018
UD economics professor Laurence Seidman on the impact of the change
Delaware's minimum wage rose 50 cents in October 2018, from $8.25 to $8.75. The law will increase that number again to $9.25 by October 2019. While a $1 increase may not seem like much, for low wage workers it makes a difference.
There are a lot of factors at play when it comes to minimum wage, said Laurence Seidman, Chaplin Tyler Professor of Economics in the Department of Economics in the Alfred Lerner Colleage of Business and Economics at the University of Delaware. That's why the federal minimum wage has remained at $7.25 most of the last decade.
So what exactly does this mean for Delaware?
The bottom line
In 2015, Delaware's minimum wage was increased to $8.25. In preparation for that vote, the Congressional Budget Office released a report with predictions of what would happen if minimum wage was increased to $10.10. That didn't happen, but Seidman said those numbers are a good place to start to understand the potential impact of the current increase.
The main and most obvious impact is that workers will make more money.
Seidman said just do that math. Someone who makes $8.25 an hour, working 40 hours a week for an entire year (52 weeks), makes $17,160 before taxes. That same calculation for someone who makes a dollar more, bumps their annual salary to $19,240.
Remember this will only impact Delawareans who make minimum wage.
As for the state's economy, it's more difficult to predict the impact raising minimum wage will have. Some economists say any raise will boost the economy, but others caution small increments (like $1 in this case) are not enough to have an impact.
"Workers probably spend a higher percentage of the wage income they receive, than employers would have spent," Seidman said. "To the extent this is true, and to the extent workers buy goods and services produced partly or fully in Delaware, there will be some boost to the production of goods and services in Delaware."
But there will likely be layoffs
Most people will keep their jobs, Seidman said, but some people will lose them.
"Most economists' assumption is whenever the wage is higher, the demand for labor for the employers will be reduced," Seidman said. "Just like the higher the price facing a consumer, the less they're going to want to buy."
Based on the Congressional Budget Office's report, 1 percent of workers making minimum wage would lose their jobs, Seidman said. This usually happens because employers will do their own math based on whatever will work for their business.
Employers will take into account multiple factors, such as how they can retain most of their profits, what employees are "worth" the raise and how much they can offset the new costs by raising the price of their goods.
Minimum wage is always controversial
What's the big deal?, you might ask. The history of minimum wage in the United States says it has been a big deal. Seidman said the battle comes down to two sides, employer versus employees.
Naturally, employers want to keep their profits. That's just human nature, Seidman said. He put it this way, would you simply agree to pay more for a product than what you're used to paying now?
"Most people in their shoes would say, 'Yeah I don't want it,'" Seidman said.
But he cautioned that people sometimes like to exaggerate the effects. Small businesses are often hit the hardest by these changes, but don't forget the larger ones too — like Walmart and McDonald's — that could likely more easily manage the change.
The increase in the cost of living over the last few decades has outpaced increases in the minimum wage. According to the Pew Research Center, today's minimum wage ($7.25 is the federal amount) has the same purchasing power or value as it did in 1978. People need money for housing, groceries, medical needs and a plethora of others things. For many families, working full time on minimum wages just doesn't cut it.
Changing the federal minimum wage requires changing the law. Seidman said, historically, increases only happen when one party controls all three sections, so the move is not blocked.
"You have to have all three," he said. "There has to be a majority in the House, the Senate and the White House and for many of the years in recent time, each party has had at least one."