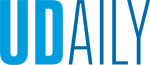 In Memoriam: Jerry M. Adams
Article by UDaily staff December 03, 2018
Community remembers retiree who worked in University Media Services
Jerry M. Adams, who retired as classroom technology tech 1 at University Media Services at the University of Delaware in 2012, passed away on Nov. 26, 2018. He was 58.
Carl Asti, director of IT Media Services, said, "All of us who worked with Jerry here in IT-University Media Services are saddened to hear of his sudden passing. He held several roles during his five-plus years here, but,if nothing else, he was an ambassador for both the department and the University of Delaware as a whole."
Tom LaPenta, retired chief human resources officer, said, "Jerry Adams was one of the two or three natural leaders with whom I have had the privilege of working. He was a natural motivator who inspired and enabled co-workers and managers to strive to achieve great things. Jerry was a friend, counselor and coach to hundreds of people. He will be sorely missed."
Mr. Adams was born Dec. 25, 1959, in Wilmington, Delaware.
He is survived by his children, Michael Brown, Jerry Jay'er Adams (fiance Markia), Banks Adams, and Javon Adams; siblings, Darlene Walker (Lambert) and Riki Barbour (Gloria); and grandchildren, Sany'a Moody Adams, J'Anni Adams, Jeremiah Adams, Michaeya Brown, Baylei Adams and Brace Adams. He is also survived by three aunts, Sheila Jennings (Kenneth), Valerie Ponzo and Mary Williams; two uncles, Russell Johnson Sr. (Sandra) and James Vander Williams (Sarah); special friends Carmen Gibbs, Rshell Garnett and Tom LaPenta and many nieces, nephews, cousins and friends.
In addition to his parents, Henry Williams and Evie V.Adams, he was preceded in death by a brother, Henry Williams Jr.
A Celebration of Life service was held Dec. 3 at Pilgrim Baptist Church in Newark.
Condolences may be left online.