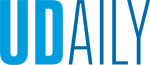 In Memoriam: Bertram Levin
Article by Jennifer Hendrickson December 07, 2018
Campus remembers emeritus economics professor who inspired students, colleagues
Bertram Levin, retired professor of economics at the University of Delaware, passed away peacefully on July 23, 2018. He was 93.
He was a beloved colleague at the University of Delaware's College of Business from 1964 until he retired as professor emeritus in 1991. Upon his retirement, he was honored with an award in his name, the Bertram Levin Outstanding Student Award, which is presented to students who display intellectual curiosity about economics.
Dr. Levin's longtime friend and colleague, Jim Butkiewicz, professor of economics and former department chair, spoke at Dr. Levin's memorial service. He shared that Dr. Levin imparted many of his lessons through humorous stories, of which he had a seemingly endless supply, and which always ended with "Bert's unforgettable, trademark laugh."
Butkiewicz said that Dr. Levin was retired, but "not retiring." He regularly stopped by the Department of Economics and joined his former colleagues on Tuesdays for lunch and discussion.
"Bert loved teaching, especially the history of economic thought, where he would introduce students to the evolution of economic thinking and development of ideas over time," Butkiewicz said. "Bert's approach to teaching was always to challenge his students, having them question and think deeply about economics."
Former student and New Castle County Councilman Bob Weiner, UD Class of '72, said, "Dr. Bertram Levin...Bert...was an important influence in my life. Humble, caring, giving, loving, inspirational and extremely bright, he will be remembered by thousands of friends, family and former students forever in our hearts and minds."
"The best tribute to Bert's intellectual influence is that each year at our honors ceremony, the department bestows the Bertram Levin award to a senior economics major who has displayed an unusually high level of intellectual curiosity and creativity in the study of economics," Butkiewicz continued. "Fostering his students' and his colleagues' intellectual curiosity is Bert's most lasting legacy."
Dr. Levin grew up in Chicago, Illinois, the son of Abraham and Leah Levin. After serving in a U.S. Army Intelligence Training Unit, he completed his undergraduate degree at Roosevelt College in Chicago and earned a Ph.D. in economics with a minor in philosophy at the University of Wisconsin, Madison.
He was the devoted husband of Shelly for 69 years; loving father of Susan Nissan (Drew Dubester), Steven Levin and Nancy Levin (Vincent Ross); and wonderful grandfather of Amit and Roey Nissan.
Condolences  may be left online.
Donations can be made in Dr. Levin's memory to the Bertram Levin Outstanding Student Award at the University of Delaware. Please send contributions to: University of Delaware, Gifts Processing, 83 East Main St., 3rd Fl., Newark, DE 19716. Make checks payable to: "University of Delaware" and include on the memo line "in honor of the Bertram Levin." Gifts can also be made on the University of Delaware's secure website.