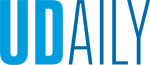 The pet doctor
Article by Dante LaPenta Photos by Lane McLaughlin, Brent Winebrenner and courtesy of VetSurg December 06, 2018
UD's alumnus Courtney Campbell shares his passion for veterinary medicine
Current students joined University of Delaware College of Agriculture and Natural Resources alumni and veterinarians in Townsend Hall during UD's Homecoming Weekend at the Pre-Vet Alumni and Delaware Veterinary Practitioners Reception. While most of the guests hailed from the mid-Atlantic, the evening's keynote speaker, Dr. Courtney Campbell, traveled all the way from California for the occasion. But jetlag couldn't possibily slow down this class of 2001 alumnus, who is bursting with endless positive energy.
Campbell is no stranger to the microphone, the camera or long work days. While practicing veterinary medicine at VetSurg in Ventura, California, he's appeared on Live with Kelly, hosted the National Geographic show Pet Talk and made regular trips down the 101 Freeway to Los Angeles for media appearances.
"Focus on your passion and commitment first. But, integrate your hobbies and other things that you enjoy as a part of your career," Campbell advised UD students. "A lot of people focus on ancillary things and forget about their passion. Do it in reverse."
Day in the life
The former Blue Hen is currently a surgical associate at VetSurg, a veterinary specialty surgical center. When he's not on media duty, Campbell's typical day starts by preparing to tackle a difficult surgical caseload. He then meets with his team for rounds on all the patients in the hospital. When the operating room is ready, he scrubs in to heal a wide array of complications — performing shoulder, skin or abdominal surgeries. At the end of the day, paperwork and calls await Campbell, which he gladly attacks with his usual fervor.
"There are long days where I'm doing consultations, surgery, media and then back to veterinary medicine," Campbell said. "It's always different and that's what makes it fun."
He enjoys focusing on minimally invasive surgeries — like arthroscopies for joints and laparoscopies within the abdomen, which are not yet a common practice in the veterinary world.
"Think about surgery on people," Campbell said. "Medical doctors aren't usually doing wide-open, invasive approaches to your knee. Instead, they will use a camera and tiny instruments. That's what we're doing now with dogs — going in there with only two little skin portals so that these animals will recover faster."
If you're wondering about celebrity pet owners, Campbell said most love their pets just as much as anyone else.
"Celebrity pet owners can be the highlight or lowlight of your day," Campbell said with a laugh. "If they're the one who brings in their pet, it's usually a highlight. If they send their assistant, it can sometimes be problematic. Think about it. There is whole lot of information that the animal can't communicate with me, so I have to ask somebody; it really needs to be the pet parent. But when you meet celebrities who value their animals as a true part of their family, that's an enriching experience."
Animal care
Campbell's desire to become a veterinarian was born out of scientific pursuits.
"You have to love science and medicine," said Campbell, who was the first to investigate the relationship between the severity of patella luxation and the frequency of ACL injuries in dogs. "Then you decide what model you want to practice. If you love medicine and you like people, become a physician. If you love medicine and animals like I do, become a veterinarian. At the end of the day, it's one health. Everybody is a part of it."
Human health is connected to the health of animals and the environment. Whether it's the inspection of animal food products or spread of infectious disease, Campbell stressed that animals are connected to our everyday lives.
"Even if you don't have an animal in your life, animals will affect you," Campbell said. "We recently had approximately 60 cases of typhus in the Los Angeles area. Where do fleas with typhus come from? Dogs, cats and other animals. Even if you don't have a dog or cat, pet owners having flea and tick prevention may impact you."
It started on the farm
Campbell, who grew up in Connecticut, was drawn to Newark because of the hands-on experiential learning opportunities at UD's Webb Farm.
"In combination with scholarships and grants, that farm was what sold me on the University of Delaware," said Campbell, who went on to become the first in his family to go to medical school. "I worked at small veterinary practices before college and felt pretty comfortable in the dog and cat realm. But, at Webb Farm, working with large animals was brand new to me. You have to be humble out there or you'll be humbled quickly."
As an undergraduate, he remembered his professors coaching him through mistakes, chuckling about initially standing in very wrong places around rams and heifers.
"Because of UD, I tried a lot of things that I would have never tried before," Campbell said. "It truly helped me with everything in life."
After UD, Campbell attended the Tuskegee University School of Veterinary Medicine, followed by a one-year rotating internship, two surgical internships and a three-year residency. He then began practicing in California.
Following in the doctor's footsteps
Campbell's passion for his profession is contagious. He advised UD students to enjoy being different.
"Don't normalize your gifts. You are talented in the abilities that you bring to the table. Those gifts should be celebrated," Campbell said. "In preparation for your career, you must find out what those gifts are. The only way to do that is to be adventurous and fearless. Luck is being prepared when opportunity arises. Opportunity is always around the corner. The question is: Will you be prepared? The UD experience is your preparation. Always have that intrepid spirit where nothing dissuades you."