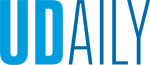 Cans for Cites and Food Drive Results
Article by Parking Staff December 19, 2018
Fifth Annual Cans for Cites & Food Drive donates 8,208 pounds of non-perishable food items
The University of Delaware Parking Services' annual Cans for Cites and Food Drive program collected 8,208 pounds of non-perishable food items for the Food Bank of Delaware just in time for the holidays. This doubles the 3,928 pounds from last year's event.
STAR Health Sciences, Morris Library, the Bob Carpenter Center, Theatre, Engineering, Human Resources and the Ice Arena were all key partners to the donation portion of the program. Special thanks to those organizations and the University Movers, who delivered the donations to the Food Bank of Delaware on Monday, Dec. 17.
A total of 1,011 parking citations were paid for with food items in the program. Parking Services plans to continue this popular amnesty program next fall.