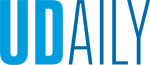 New economic engine revving up in Delaware
Article by Beth Miller Photos by Kathy F. Atkinson and Evan Krape and courtesy of the State of Delaware December 07, 2018
UD's Biden Institute and Gov. Carney host summit on state's Opportunity Zones
When opportunity knocks – as it is knocking now in Delaware's 25 new Opportunity Zones – you want great ideas, strong partnerships and skillful leadership to make the most of it.
That's why the University of Delaware's Biden Institute teamed up with Delaware Gov. John Carney to host a daylong Opportunity Zone Summit on Wednesday, Dec. 5, bringing investors together with leaders from government, industry, business, academia and the community to explore the significant new financial incentives and development possibilities now available in these targeted areas. Almost 200 people attended.
Opportunity Zones, created in late 2017 as part of the Tax Cuts and Jobs Act, are a federal initiative designed to attract new investment and promote job creation in economically struggling communities across the United States. Each of the nation's 8,700 designated zones – including Delaware's 25 – is a census tract that meets certain eligibility criteria. The zones include urban, rural and university-anchored areas.
The meeting place for this Summit – UD's new 10-story Tower at STAR Campus – is in an Opportunity Zone itself and a fine example of some of the great ways an area can be transformed.
"This site is finally starting to take shape – there's a lot more to come – but it wasn't too long ago that it was just an empty old industrial area," said UD President Dennis Assanis in his opening remarks, referring to the Science, Technology and Advanced Research (STAR) Campus. "It used to be a Chrysler assembly plant and it had provided good-paying jobs for the community for decades. When Chrysler closed the plant, it really threatened to create an economic drag on the region.
"But today we're working with the state and other partners to turn this into an advanced research campus."
Delaware's Opportunity Zones stretch from Claymont in the northeast to Laurel in the southwest, with nine cities and towns, coastal areas, industrial sites, commercial sites and rural areas. Some are "shovel-ready." All were selected not only for the need they have, but also the transformational potential they hold.
The summit was convened to raise awareness, address questions and promote new connections and potential collaborations.
"Delaware – you are really poised to lead the country in this space," said Sarah Bianchi, chair of the Biden Institute's Policy Advisory Board who served as deputy assistant to President Obama for economic policy and director of policy for Vice President Joe Biden. "... You have a wonderful opportunity — with the leadership at the University and the leadership of the governor — to make this an unbelievably successful place to do business."
Gov. Carney said this new economic development tool was "politically beautiful" – appealing to those on the political right and the political left by offering an avenue to protect and expand wealth, while also addressing critical needs in struggling areas.
The opportunity for investors is significant. By putting capital gains in a Qualified Opportunity Fund (QOF), investors can defer taxes on those gains and – if they hold on to these investments for at least five years – reduce the amount of taxes owed. A patient investor who holds on for 10 years will owe no taxes on the earnings these QOF investments realize.
To sweeten the deal further, Delaware and some local jurisdictions offer "stackable" tax credits and incentives, allowing Opportunity Zone investors to multiply the advantages for eligible projects that have keen public interest, such as low-income housing, brownfield development and Downtown Development Districts.
It is through those state and local incentives that government leaders can guide and expedite projects. They have no other direct involvement, but they have deep interest in seeing these areas develop in meaningful ways.
"We are committed to strengthening neighborhoods and communities across Delaware, which will help improve our economy, stabilize families and make our state an even better place to live, work and visit," Carney said.
Carney announced Delaware's 25 zones in April after a painstaking selection process that included many stakeholders around the state.
And there is a lot at stake. More than 90,000 Delaware residents live in these zones, almost half of whom are from minority backgrounds. Twenty-four zones are in low-income communities.
"Each and every one of them has a public policy purpose and objective that we know people in these areas are trying to accomplish on their own," Carney said. "We're giving them a huge tool to help attract investment to get the job done."
About three quarters of the zones are in metropolitan areas. The rest are rural. Eleven zones are Downtown Development Districts. Twenty brownfield redevelopment sites are included – areas that previously were used for industrial or commercial purposes and may require environmental mitigation because of hazardous pollutants or contamination.
There are multiple "shovel-ready" areas, such as the 425-acre waterfront property that was a steel mill in Claymont, an industrial park in Seaford and other projects in Smyrna, Dover and Milford.
Tri-State Mall on Naamans Road near the Pennsylvania border is in an Opportunity Zone.
Wilmington has multiple Opportunity Zones, including riverfront areas, Northeast Wilmington, the port and areas south of the riverfront.
"Each one of them has its own unique economic challenges," Assanis said. "But each Opportunity Zone also has great possibility for the future. Maybe it has a pool of available workers or access to training programs, maybe it's close to industry that exists or some great minds that will invent the industry of the future or perhaps it's close to a transportation hub.
"Whatever resources exist, it's essential that we make the most of them. And that's what Opportunity Zones are all about. Today's discussions will help our entire region realize the full economic and community benefits of the Opportunity Zones in our area."
The summit drew leaders from private equity firms and banks, development firms, nonprofit agencies, academia, government, as well as experts in public policy, law and tax, community leaders and elected officials.
Panel discussions and breakout sessions gave opportunity for many facets of the new incentives to be considered.
The potential investment nationally is significant – with estimates up to $6 trillion in unrealized capital gains out there, "looking for a place to be redeployed," said Joe Scalio, a specialist in tax-related issues for KPMG and its national leader in Qualified Opportunity Fund practice.
Affordable "workforce" housing projects and student housing projects are drawing a lot of interest, Scalio said, and Opportunity Zone incentives could help to draw grocery stores, pharmacies and other jobs and services to areas where they now are scarce.
"These deals are happening," said Patty Cannon, director of special projects for Delaware's Division of Small Business, and for many different reasons.
Ten to 15 percent of investors put a higher priority on social impact than on investment return, she said, and she urged participants to put Opportunity Zone possibilities high on their radar.
"Do not leave money on the table," she said. "Always ask 'Is this in an Opportunity Zone?' and check online to see if it is. If it is, take a minute to celebrate, then go talk to your lawyer or your accountant."
Michelle Bennett, sustainability manager for UD, said many Opportunity Zones are in low-lying areas and offer great opportunities to see how planning for climate mitigation could add value.
"This could be the biggest economic engine the United States government has ever put together," said Rick Gessner, managing partner of Community Development Capital Partners, an investment management firm.
Brittany Forman, director of public policy and economic inclusion for Philadelphia-based Econsult Solutions, said collaboration with local leaders and municipalities will be critical.
"There's a big disconnect between the investment world and the community development world," she said. "You can't just have one community meeting and everyone understands, especially when you're talking about disadvantaged communities."
It is important for people to know this is not a grant or federal pass-through program, she said.
"Most Qualified Opportunity Funds don't care about local goals," she said.
Marc Schultz, an attorney and tax expert with Snell & Wilmer in Phoenix, Ariz., said that a bit differently.
"There are a lot of agnostic investors," he said. "They're looking at the best return. Funds will look in their own backyard for deals first. And the federal government has no guard rails on this project."
But Carney said local officials chose these zones for strategic reasons.
"Maybe capital is agnostic or doesn't care – that's one of the beauties of the program," he said. "But we do care. We are not agnostic. All 25 tick off so many public policy projects. This is an incredible opportunity to attract private capital to just those sites."
Many in attendance left with new ideas, contacts and energy.
"I see signs of hope in how much people want to engage," said Richard Ades of CapZone Impact Investments. "Opportunity Zones are forcing mechanisms to drive development…. I come away with a lot of ideas about projects and certainly people to circle back with. This was excellent."
Kyle McLaughlin, general manager of the new Stitch House Brewery in Wilmington, agreed.
"It was a great event overall and I met a lot of interesting people," he said. "I will be using the knowledge to start to drum up future initiatives in the area."
Bobbi Britton, co-chair of the Northeast Wilmington Blueprint Team that is working to develop a revitalization plan for that area, hopes the program succeeds.
"I would hope the program rolls out in a way that truly provides advantages to homogeneously poor areas that don't have key institutions or public facilities in them," she said. "Because Northeast Wilmington is an Opportunity Zone, I think we will find a way to take advantage of the program. That may mean smaller projects, but that's fine. The community needs to start somewhere and this looks like a great opportunity to at least put a stake in the ground."
More about Opportunity Zones
Regulations are still under development, but the Internal Revenue Service offers answers to many tax-related questions on its website.
Much more information about Delaware's Opportunity Zones and Qualified Opportunity Funds is available on a comprehensive state website devoted to them. An Opportunity Zone Dashboard (pictured below) has detailed information about each site.