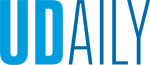 Real-world research
Article by Ann Manser Photos by Kathy F. Atkinson and Amanda Purdy August 23, 2018
Students gain hands-on experience at cancer center
Deeanne Almeida always liked her high school science classes — but doing assignments for those classes in the lab? Not so much.
"I just never liked that part of it, being in the lab," said Almeida, a sophomore majoring in neuroscience at the University of Delaware.
"But now, after my experience this summer, I definitely want to get more involved in research. Working in a real lab is so different from what you get in a classroom lab."
What changed Almeida's mind was the 10 weeks that she and three other UD undergraduates spent in a special program this summer at Fox Chase Cancer Center in Philadelphia.
Through the University's NUCLEUS academic-support program, the students were able to work in the center's labs with top-notch cancer researchers. They also took part in a full schedule of mentoring and skill-building sessions designed to help prepare them for future graduate studies and expose them to a variety of careers in science and medicine.
"This program has been a really good opportunity, and I think that anyone who's thinking about [a career in] research would benefit from it," said Carissa Walkosak, a junior biological sciences major who is in the Medical Scholars program at UD. "I'm still planning on medical school, but I've learned a lot of new skills this summer, and I think research will be part of my future."
NUCLEUS and Fox Chase partnered to develop the summer program, which began last year and is still considered in its pilot phase. Organizers hope it will continue and expand in the future.
Meanwhile, administrators are tweaking the details of the program as they learn from the students and their experiences, according to Fox Chase's Amanda Purdy, manager of academic programs and training, and Glenn Rall, professor and associate chief academic officer.
"Last year's students were a terrific group, and we got great feedback from them about the program," Rall said. "So, thanks to Amanda's work, we're offering an even deeper, richer experience this year. This is not just copy and paste from last year's success."
Purdy said this year's summer fellows had additional training on how to analyze and present the results of their research and attended a series of talks about careers from guest speakers including a genetic counselor and a surgeon. Like last year, she said, the four students lived together in a house near the center and were invited to social activities as part of the Fox Chase family.
"I feel very strongly that living together helps build a sense of community," Purdy said. "They work in different labs, and their research is all very different, so they need a chance to be together and just talk about what they're learning."
The application and selection process for the students began early in the year, with interested NUCLEUS students making two separate site visits to Fox Chase, said Rosalind Johnson, assistant dean for student success in the College of Arts and Sciences.
"The students spent the day there and got an overview of the facilities, a tour, some hands-on lab experience and lunch with staff," Johnson said. They also met with more experienced students who were taking part in training programs at Fox Chase.
Eighteen students participated in the site visits and were invited to apply to the program; 13 applied, and four were selected as research fellows.
"It didn't feel so much like a formal application process," said Yasmin Mann, a junior majoring in biological sciences and neuroscience, who was selected for this year's program. "It honestly felt as though we were being introduced to this really cool opportunity to see if it was the best fit for us."
The four students have proved themselves highly qualified, hard-working and enthusiastic, Purdy said after leading a recent session in which she and Rall offered guidance on preparing oral and poster presentations in a way that makes research relevant to an audience.
The students put those lessons into practice when they presented findings at UD's Undergraduate Research Symposium on Aug. 9:
Deeanne Almeida conducted research on PKU, a rare genetic disorder in which patients must follow a very specific and expensive diet to avoid severe neurological damage. The lab where Almeida worked is using small molecule therapeutics to look for a non-dietary approach.

Elizabeth Habash, a sophomore majoring in biological sciences, worked in a lab studying colorectal cancer and focusing on a tumor-suppressor gene known as p53. When mutations of p53 occur, those mutations contribute to tumor progression and aggressiveness.

Yasmin Mann studied the effects of certain anti-cancer drugs on the signaling process that enables cells to communicate with other cells and with their environment. The research focused on cilia, tiny structures on the outside of cells that resemble hairs and act something like antennas.

Carissa Walkosak studied a rare type of cancer called GIST (gastrointestinal stromal tumors) and investigated a protein that might play in role in treating it. Traditional chemotherapy and radiation aren't effective on GIST, and patients often develop a resistance to the drug that is used, so researchers are exploring possible combination therapies.
More about Fox Chase Summer Scholars
Fox Chase Cancer Center provides inpatient and outpatient clinical care, conducts research and offers professional education and training programs.
The summer program with UD is part of the center's educational mission, as well as its efforts to increase diversity in the field of research, to better reflect the diversity of the general population, Purdy said. Fox Chase research mentors, who were selected specifically to work with the University undergraduates, described the program as mutually beneficial.
"I think this is a great opportunity for young students to be involved in real research," said Anna Kiseleva, who mentored Mann. "And Yasmin has been very involved in all aspects of the process. She wants to know everything, and of course, she helps me a lot too."
The project was supported by the University, the cancer center and by UD alumnus Thomas Hofmann, BE73, who has generously supported NUCLEUS, allowing students to pursue a variety of undergraduate research and internship opportunities. A grant from UD Career Services allowed interested students to make two introductory site visits to Fox Chase as part of the application and selection process.
More about NUCLEUS
With the acronym formed (mostly) from the key points in the program, NUCLEUS is an undergraduate support program open to all College of Arts and Sciences students. The program fosters academic excellence by providing students with comprehensive academic services, connections, opportunities and information.
NUCLEUS students receive:
Undergraduate Research opportunities
Connection to enriching campus resources
Learning space for studying and group work
Enhanced skill development through student success courses
Understanding of academic standards and requirements
Support through supplemental advisement