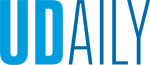 Kara Ellerby earns national award
Article by College of Arts and Sciences Communications Staff Photo by Evan Krape August 24, 2018
Book on international gender policy receives top honor
Kara Ellerby, associate professor of political science and international relations at the University of Delaware, has been selected to receive the Victoria Schuck Award, which is given annually for the best book on women and politics.
The award from the American Political Science Association (APSA) recognizes Ellerby's No Shortcut to Change: An Unlikely Path to a More Gender Equitable World, published in 2017 by New York University Press. It will be presented at the APSA annual meeting, which begins Aug. 30 in Boston.
Ellerby's book "will no doubt have a major impact both inside and outside of academia," the APSA said in announcing the award.
No Shortcut to Change examines what Ellerby describes as the weaknesses that are inherent in international gender policy. The book offers a historical, theoretical and political overview of why recent policies to improve women's status in the world have not been effective.
Ellerby explores three important policy areas—women's representation in government, their economic rights and legislation to combat violence against women—and finds that efforts in these areas haven't solved the problem of global gender inequality. She concludes that a new approach is needed, taking into account social, racial and political hierarchies.
"Kara Ellerby's book is necessary and required reading for all those engaged with debates on gender empowerment, equality, equity or quotas in global or national contexts," wrote women's studies scholar Inderpal Grewal, a professor at Yale University. The book, she said, makes "a powerful and lucid argument" that has advanced feminist politics.
Ellerby, who holds a joint appointment in the Department of Women and Gender Studies, joined the UD faculty in 2011 after earning her doctorate at the University of Arizona.
In addition to her research interests in global gender equality policy, she studies gender and peace-building and feminist international relations. She teaches graduate and undergraduate classes at UD, including a new course on the politics of diversity.
The book award honors the late Victoria Schuck, a political scientist, Mount Holyoke College professor and Mount Vernon College president, who was known as a mentor to women in the profession. The prize was established to recognize and encourage research and publication in the field of women and politics.