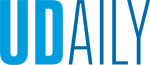 In Memoriam: Thomas B. Brill
Article by UDaily staff Photo by Kathy F. Atkinson August 02, 2018
Campus community remembers emeritus chemistry professor
Editor's note: Thomas B. Brill of Gaithersburg, Maryland, who was professor emeritus of chemistry and biochemistry at UD, passed away on July 23, 2018. As a man who believed in being prepared, he wrote his own obituary, which is reprinted here. Colleague John Burmeister noted, "The brevity of his self-authored obituary is congruent with his low-key, self-effacing personality." Below that are comments from some of Dr. Brill's longtime colleagues at UD and additional details about his accomplishments.
Thomas B. Brill, age 74, died of complications of Parkinson's Disease on July 23, 2018.
Born in Chattanooga, Tennessee, he grew up in Webster Groves, Missouri. His youth was enriched by extensive family camping, travel around the world, schooling in Tasmania, Australia, activity in ham radio and guiding in the Canadian canoe country.
He received a B.S. degree at the University of Montana and Ph.D. degree from the University of Minnesota in chemistry in 1970. That year he joined the faculty at the University of Delaware and retired in 2006.
He was an experimentalist who thrived on creating new methods to investigate chemistry at elevated temperature and pressure related to explosions, rocket propulsion and deep-sea geothermal vents. He graduated 45 M.S. and Ph.D. students and published more than 300 papers, one book and five co-edited books. He lectured throughout the world and consulted for many years for industry and U.S. national laboratories. For 20 years, he also taught materials properties to art conservation graduate students.
He enjoyed hiking, running, canoeing and mountain climbing. He and his wife won the Gore-Tex triathlon mixed pairs in 1985.
He is survived by his wife, Patricia, of 51 years, daughter Barbara of Rockville, Maryland, and son Russell and family of Grafing, Germany, with three granddaughters.
Colleagues remember
John L. Burmeister, Alumni Distinguished Professor of Chemistry and Biochemistry, published a tribute to Dr. Brill in Blue Hen Chemist upon his retirement in 2006. In that piece, Burmeister wrote, "Throughout his 36 years in Newark, Tom demonstrated an exemplary commitment to scholarly research, education and service to his profession." He noted that in addition to his service to the Department of Chemistry and Biochemistry, where he also served as interim chair in 1985-86, Dr. Brill held joint appointments in the Department of Art Conservation from 1988-2006 and in the Department of Chemical Engineering from 1993-2002. Dr. Brill served as a visiting professor at the University of Oregon and Zhongshan University in China.
The article also mentions several of his honors, including the R.C. Glenn Award from the ACS Division of Fuel Chemistry, honorary fellow status from the High Energy Materials Society of India and the Spectroscopist-of-the-Year Award from the Society of Applied Spectroscopy.
Burmeister noted, "Research was Tom's first love, and the breadth of his interests were so broad that they defied categorization in the traditional categories. His research projects ranged from the very basic (curiosity-driven) to the applied: nuclear quadrupole resonance spectroscopy, synthetic organometallic chemistry, and chemistry at extreme conditions. The last-named included ground-breaking studies of highly energetic materials, which resulted in state-of-the-art advances in spectroscopic techniques, and the patenting of the now widely used Brill Cell, as well as studies of water at extremely high pressure and temperature."
On April 7, 2006, an afternoon symposium was held on campus in Dr. Brill's honor, and at that event 24 of his former graduate students described how Dr. Brill had affected their lives.
Burmeister's article concludes, "Tom was, and is, a Man for All Seasons."
Other colleagues also have shared comments about Dr. Brill:
Burnaby Munson, C. Eugene Bennett Chair of Chemistry, said, "Tom was an outstanding scientist, an excellent colleague and a great friend who has been much missed by the department since his retirement."
Cecil Dybowski, Francis Alison Professor of Chemistry and Biochemistry, said, "Tom was great at everything he did. And he was one of the most delightful colleagues with whom to work. I remember distinctly one incident. After I had bought my first home here in Newark, he appeared at my office, and said something like 'Congratulations.  We now know what you will be doing on weekends,' accompanied by that smile of his. UD was indeed fortunate to have him as a member of the faculty."
Calling Dr. Brill "a true scholar-teacher," Charles Riordan, vice president for research, scholarship and innovation, said, "His interests were remarkably deep, spanning classical organometallic chemistry, high energy materials and the interaction of light with antiquities. Tom was a highly sought-after consultant. He was a thoughtful and understated colleague and mentor, whose scientific impact continues through the careers of the excellent students he produced."
Arrangements
The family will hold a celebration of his life at 11:30 a.m., Sunday, Aug. 19, in the Hefner Auditorium, Diamond Building, Asbury Methodist Village, 415 Russell Ave., Gaithersburg, Maryland. Lunch in Hefner Auditorium will follow the celebration.
In Dr. Brill's memory, the family suggests a surprise gift to a worker who may be on a subsistence income.