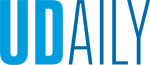 Video: youtube.com/watch?v=XVozQt4Kf6E
UD-developed text alert system helps fishermen avoid sturgeon
Article by Karen B. Roberts Photos by Michael Graw and Delaware State University | Video by Michael Graw April 12, 2018
New system predicts presence of Atlantic sturgeon with 88 percent accuracy
A new text alert system developed by University of Delaware researchers is helping fishermen avoid Atlantic sturgeon, which are accidentally caught when searching for other species.
The tool, developed by Matthew Breece, a post-doctoral researcher in the School of Marine Science and Policy, and Matthew Oliver, Patricia and Charles Robertson Professor of Marine Science and Policy in the College of Earth, Ocean, and Environment, is based on a statistical modeling system that predicts the presence of Atlantic sturgeon with 88 percent accuracy by considering specific environmental conditions.
Fishermen who subscribe to the alert system receive a text telling them in what areas of the Delaware Bay and at what water depths Atlantic sturgeon are most likely to be found, allowing them to avoid the vulnerable species when targeting other fish.
The work was done in collaboration with Dewayne Fox, assistant professor of agriculture and natural resources at Delaware State University and Ed Hale, a fisheries biologist with the Delaware Department of Natural Resources and Environmental Control.
In November 2017, Breece and Hale met with Mid-Atlantic fishermen to discuss the new product and gain valuable feedback on how often the fishermen would like to receive text messages and what information is most useful to their planning needs.
"This text alert system has the potential to save fishermen time and energy dealing with a species that they cannot harvest, while also minimizing interactions with Atlantic sturgeon, thereby further protecting an endangered species," said Hale.
Atlantic sturgeon can weigh up to 800 pounds and have been considered an endangered or threatened species since 2012. Fishing vessels sometimes accidentally catch sturgeon while targeting other species. Known as bycatch, this occurrence affects the species and can impact a fisherman's allowable catch of other fish. Other threats to the species include dredging, ship strikes and power plant intakes.
The new alert system is expected to be particularly useful for Mid-Atlantic gillnet fishermen, who target species whose habitat overlaps with sturgeon such as croaker, striped bass, skates and monkfish.
Modeling Atlantic sturgeon preferences
To learn what conditions Atlantic sturgeon favored most, UD scientists built the statistical model to predict the presence or absence of sturgeon based on data from approximately 300 fish equipped with acoustic tags that came within range of 88 underwater microphones moored in the coastal waters of Maryland, Delaware and New Jersey between 2009 and 2013.
They then compared the ocean conditions when sturgeon were detected with 140,000 confirmed "absences" or days when no detections were made by active microphones moored in the study region.
The data revealed four environmental factors that played a role in whether the sturgeon are present or absent during a given time period: sea surface temperature, water depth, time of year and ocean color, which was measured using satellite imagery.
According to Breece, the data revealed that sturgeon prefer surface temperatures around 18 degrees Celsius (64.4 Fahrenheit), and prefer shallow water in the spring and deep water in the fall. They also seem to favor certain ocean colors, which likely relates to the conditions in the water such as turbidity, salinity and the amount of nutrients in the water, Breece said.
The new model expands on previous work that considered satellite measurements of ocean color and temperature alone to predict sturgeon locations in the spring.
"By using the same 2009-2013 data but for the year-round time period, we were able to tailor this new model specifically to Atlantic sturgeon in Delaware Bay and the coastal ocean, and incorporate the day of the year as well as depth," said Oliver.
The statistical model correctly identified the presence of sturgeon 88 percent of the time, and correctly reported the absence of sturgeon 71 percent of the time. The researchers suspect the 29 percent error rate is due to timing when conditions were right, but no sturgeon detections were recorded.
"We were able to confirm with the model that there is a really strong seasonal signal and learn that, as humans, we are more likely to impact the sturgeon offshore during the fall and nearshore during the spring," Breece said.
This information also may be beneficial for planning managers when considering things like beach replenishment or dredging projects along the coastline.
The model's daily predictions currently are available online and show areas of high, medium and low risk of sturgeon bycatch in the Mid-Atlantic. Future work will focus on expanding the model's mapping capabilities and considering whether the model can be used with other species, particularly for imperiled Mid-Atlantic species.
The researchers reported their study findings in the ICES Journal of Marine Science. Co-authors on the paper include Breece, Oliver, and Danielle Haulsee from UD; Dewayne Fox at Delaware State University and Isaac Wirgin from New York University School of Medicine.
Funding for the project was supported by the Lenfest Ocean Program, the NASA Earth Science Applications: Ecological Forecasting program and the National Oceanic and Atmospheric Administration.