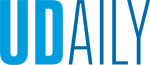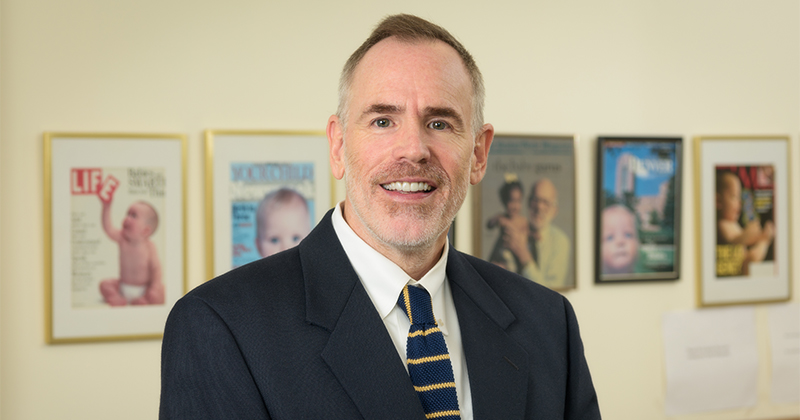 New named professor
Article by Ann Manser Photo by Kathy F. Atkinson April 19, 2018
Paul Quinn recognized for cognitive-development research, teaching
Paul Quinn, a prolific researcher who studies how infants form concepts for people, places and things, has been appointed Trustees' Distinguished Professor of Psychological and Brain Sciences at the University of Delaware.
The appointment, effective April 1, was made "in recognition of your achievements as a scholar and educator," according to a letter from President Dennis Assanis and Interim Provost Robin Morgan.
Quinn, who joined the UD faculty in 2003 as a professor in what is now the Department of Psychological and Brain Sciences, has published widely and won numerous awards for his research and teaching. In 2013, he was selected as that year's Francis Alison Professor, the University's highest competitive faculty honor.
Robert Simons, chair of the Department of Psychological and Brain Sciences, called Quinn "truly amazing," saying he excels in the three domains of faculty accomplishment—research, teaching and service to the department, the University and his profession.
"His research is awesome," Simons said, noting the "very clever indirect methods" needed to study the cognitive development of infants, who cannot yet speak and report what they are thinking.
"Paul is a prodigious contributor to the cognitive development literature; his work is groundbreaking and extremely influential," Simons said.
He also cited Quinn's teaching, including frequently taking on both large and small sections of "Introduction to Psychology," which Simons said has inspired many students to major in the field and to nominate Quinn for UD teaching awards.
About Paul Quinn
Quinn earned his doctorate in psychology from Brown University and previously taught at Washington and Jefferson College, where he received the 1995 Distinguished Professor Award.
He has held visiting positions at the Medical Research Council's Cognitive Development Unit in the United Kingdom, the Center for Brain and Cognitive Development at Birkbeck College at the University of London, and the Institute of Child Development at the University of Minnesota.
Quinn's research has focused on how infants form concepts, particularly how they extract social category information such as gender, race and age from faces and how early perceptual biases for certain social categories may be related to subsequent social biases.
His work has been supported by the National Institute of Child Health and Human Development, the National Science Foundation and the National Institute of Mental Health. It has resulted in more than 200 journal and book chapter publications, along with two edited books, and has received wide media attention.
Quinn is a fellow of the American Psychological Association and the Association for Psychological Science. He is editor of Developmental Science and a member of several journal editorial boards, including Psychological Science, Journal of Experimental Child Psychology, Infant Behavior and Development, and Child Development Perspectives.
At UD, he has served in various departmental administrative roles, including director of graduate education, acting associate chair and interim chair.
About the professorship
Trustees' Distinguished Professorships were created by the University's Board of Trustees to recognize deserving senior faculty members.