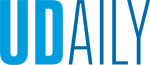 New UD degree programs coming for fall 2018
Article by UDaily Staff Photo by Evan Krape April 20, 2018
Expansion of programs and certificate opportunities
The University of Delaware has launched new programs and certificate opportunities in response to student needs and the evolving business and industry landscape. Blending skills, knowledge and experience, these new offerings are intended to continue preparing students to be effective leaders and succeed in a competitive job market. The new programs are scheduled to begin in the fall of 2018.
Overall, UD has a large, diverse set of academic offerings with more than 150 majors and over 200 graduate programs, including dual and online degrees, across its seven colleges and 80 research centers.
In addition, undergraduate students in almost any major can complement their field of study by joining an enrichment program such as UD Honors or one of several Scholars and Fellows programs, which provide ambitious students with challenge, specialized skills, career connections and living learning communities.
Full descriptions of majors and programs are provided below.
New undergraduate programs
Minor in genetic counseling
This minor is designed to provide students with an understanding of the field of genetic counseling. Offered through the College of Health Sciences' Department of Medical Laboratory Sciences, the program is designed to help prepare students to meet the criteria for applying for an advanced degree in this field. The minor can also benefit students interested in pursuing other health related professions such as medicine, physician's assistant, nursing and clinical psychology.
Honors degree in applied molecular biology and biotechnology
This honors degree in Applied Molecular Biology and Biotechnology from the College of Health Sciences prepares students to work in a wide variety of biotechnology-related settings. Students will be provided with a broad perspective of biotechnology's applications and possibilities, positioning graduates of the program to begin research laboratory careers in many areas including the pharmaceutical industry, public health, forensics, higher education and academic or bioprocessing laboratories
Medical laboratory sciences 4+1 program
The College of Health Sciences' Department of Medical Laboratory Sciences will offer three new accelerated degree programs — a B.S. in Applied Molecular Biology & Biotechnology/M.S. in Medical Sciences, a B.S. Medical Laboratory Sciences/M.S. Medical Sciences and a B.S. Medical Diagnostics/M.S. in Medical Sciences. These accelerated degree programs provide high performing students with the opportunity to complete a bachelor's degree in the three majors and a master's degree in Medical Sciences in less time at a reduced cost than completing both programs individually. With a combined degree, students will have specialized, in-depth professional skills knowledge and will be prepared to succeed within the increasingly complex professional sector. The 4+1 B.S./M.S. will allow students to specifically tailor their graduate program of study to meet their specific career goals whether it be laboratory administration, research or laboratory science education.
New graduate programs
Master of science in data science
Offered through the College of Arts and Sciences, this degree provides necessary training in statistics, computer science and mathematics to be successful in the data science job market. Students will have the flexibility to choose and study for their career path of interest (data analyst, data engineer or data scientists). The application deadline for Fall admission is July 1, 2018. Students can apply through the University Office of Graduate and Professional Education.
Master of science in hospitality business management
Offered through Lerner College, students will have two tracks to choose from. The 1-year non-thesis option is ideal for students already working in hospitality, since it offers operational management skills that are immediately applicable to the industry. The 2-year thesis option prepares students for academic careers, with a focus on research for students interested in doctoral programs.
Master of accounting practice
Also offered through Lerner College, this program is designed for students who did not major in accounting as an undergraduate but want to pursue the professional practice. This program will offer courses to prepare students for the Uniform CPA Examination.
3+2 B.S./M.S. in sports health/athletic training
The College of Health Sciences' Department of Kinesiology and Applied Physiology will offer this accelerated hybrid program for students to earn a graduate degree in five years. Undergraduates that enroll in the program will complete three years of coursework toward the bachelor's degree (conferred after 120 credit hours) in sports health and then transition to earn a master's degree in athletic training during the final two years. This new program will be the only one offered in the State of Delaware. Courses completed for these degrees, closely align with the larger mission of the Delaware Department of Health and Social Services.
Master of science in athletic training
The master's degree program in athletic training is two years of very specific coursework, competitive clinical experiences, and culminates with a full semester-long clinical. Offered through the College of Health Sciences, the program was created to respond to the recent trends in sports health, a master's degree can help propel professionals to advanced career success. The Athletic Training Education Program has a long, proud history for athletic training education involving both didactic and clinical education and for placing graduates for athletic training careers with major American professional sports leagues, major collegiate programs, high school environments as well as sports medicine clinical settings.
Ph.D. in communication sciences and disorders
The Ph.D. Program in communication sciences and disorders (CSCD) — also known as speech-language pathology — is the first doctoral program in CSCD in the state of Delaware. Offered through the College of Health Sciences, the faculty represents a range of interests within the discipline, offer doctoral training in speech articulation, phonology, language and bilingualism, voice, and their respective disorders, in children and adults. Diverse research modalities are used including research using human, imaging and computational modeling. The program is deeply interdisciplinary, having emerging connections across the University including connections with linguistics, kinesiology, exercise physiology, tissue engineering, psychology and music.
Ph.D. in health behavior science and promotion
The doctor of philosophy in health behavior science and promotion (HBSP) offered through the College of Health Sciences, provides the training and experience necessary for students to become independent researchers and practitioners in the field. Students will gain skills in evaluating the health needs of diverse populations, and use empirical and theoretical methods to develop, implement, and evaluate health behavior and promotion approaches. The HBSP doctorate is a 48-credit program designed to be completed in four years. Please contact the program director, Freda Patterson at fredap@udel.edu for more information.
Ph.D. in nutrition science
Offered through the College of Health Sciences, the nutrition science doctorate degree program provides the highest degree for nutrition science professionals, preparing graduates for research careers in academia, non-governmental organizations (business and non-profit), allied health fields and public service at all levels of national government. Nutrition Science focuses on the physiological and biological aspects of foods and nutrients and their absorption, assimilation, biosynthesis, catabolism and excretion and seeks to identify effective strategies to improve the dietary intake among individuals and sub-groups (like older adults and children) to prevent and treat disease, improving health and promoting successful aging.
New certificates
Certificate in molecular diagnostics
Offered through the College of Health Sciences, the graduate certificate in molecular diagnostics will provide theoretical education, hands-on training and prepare individuals to sit for the national certification examination in molecular biology from the American Society for Clinical Pathology – MB(ASCP). Molecular diagnostic tests are increasingly used in many major areas of laboratory medicine including genetic disorders, infectious diseases, cancer, pharmacogenetics and DNA-based identity testing.