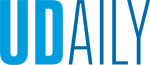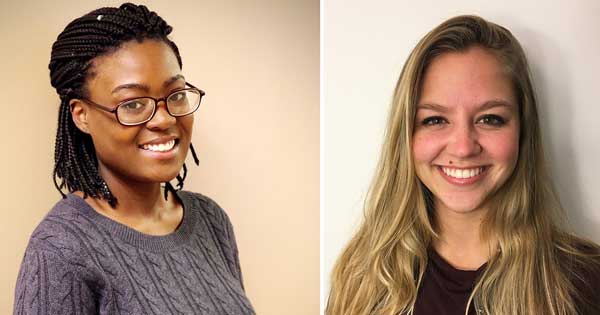 School Psychology students awarded national scholarships
Article by Jessica Henderson Photo provided by School of Education April 13, 2018
Two SOE graduate students receive competitive minority scholarships
Kadisha Mack and Sydney Morales, graduate students at the University of Delaware's school psychology program in the School of Education, have received two of the five competitive Minority Scholarships awarded by the National Association of School Psychologists' Education Research Trust (NASP-ERT).
The NASP-ERT Minority Scholarship program supports the graduate training of culturally diverse students pursuing careers in school psychology. The program seeks to lower the financial barriers to training and to highlight the accomplishments of promising future professionals who plan to provide school-based services to diverse student populations.
"I am pleased that NASP recognizes the value of diversity within schools," said Mack who received the Wayne Gressett Memorial Minority Scholarship Award. "Diversity in schools promotes diversity in perspectives, problem-solving approaches, and innovative ideas to ensure that each child has an amazing learning experience. I am excited to be a part of a profession that emphasizes multicultural awareness and culturally competent practices."
Mack graduated from UD last year with a bachelor's in psychology and minors in educational studies and human development and family studies.
She is interested in implementing early mental health interventions for students at risk for social and emotional difficulties.
"As an undergraduate, I was a part of the McNair Scholars program and conducted several independent research projects under the direction of Dr. Mary Dozier," Mack said. "In the Infant Caregiver Project lab, I studied the effects of an attachment-based parenting intervention for children referred to child welfare agencies for abuse or neglect. Taken together, my research experiences and the influence from my mother's experience as a special education teacher prompted my desire to promote academic success for students who have experienced early adversity."
Morales, who received the Pearson Minority Scholarship Award, is interested in developing school supports for students who have been adopted or in foster care, encouraging parental engagement in school, incorporating social-emotional skills into the general classroom curriculum and increasing data-based decision-making at the school-wide level.
As an undergraduate at the University of Virginia, Morales interned at a therapeutic boarding school for boys with social and emotional challenges.
"I worked on both the academic and the residential side of the school, and I loved the balance of helping the boys both academically and emotionally," Morales said. "It was amazing to see how the two areas of life were so intertwined and how the relationships the boys developed with me, the staff, and other students greatly impacted their success. I was drawn to school psychology because I can help students on so many fronts. I can help figure out which academic supports will be most beneficial, while identifying which interventions will address their social and emotional needs.
Mack and Morales look forward to completing their degrees at UD, emphasizing the supportive faculty and real-world practicum experiences.
"The school psychology program has incredibly supportive faculty, who have encouraged me to challenge myself in different ways," Morales said. "My three practicum experiences have also made me feel much more prepared for internships and full‐time work. We're thrown into the mix very early on, which gives us the opportunity to problem‐solve and learn what our day‐to‐day life will be like in the profession. I interviewed for internships last month and felt confident because this program has prepared me so well."
Mack and Morales officially received the award at the NASP annual convention in February in Chicago, IL.
About the Award
The NASP-ERT Minority Scholarship program was established in 1995 to support minority students pursuing careers in school psychology. It annually awards scholarships of $5,000 each to selected scholars.
Upon receipt of the award, the program works to mentor and encourage each scholar as he or she progresses from graduate student to practicing school psychologist.
Visit the program website to learn more about the 2018 award recipients and the program.