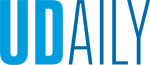 In Memoriam: Frank B. Dilley
Article by UDaily staff April 23, 2018
Campus remembers former philosophy department chair
Frank B. Dilley, a long-time member of the University of Delaware faculty who chaired the Department of Philosophy for many years and who served associate provost for four years, died on April 13, 2018. He was 86.
Alan Fox, professor of philosophy at UD, called Dr. Dilley "a fierce advocate for his faculty, often nominating them for awards, making them aware of opportunities and fighting for salary equity." Fox said, "He had a way with people and cared deeply about accomplishing genuine relationships with everyone of every age, religion, or philosophical inclination…. "He was a deeply compassionate and intelligent man, a true gentleman and a scholar."
A consummate planner, Dr. Dilley drafted his own obituary, reprinted here:
Frank would like to be remembered for his good points. 1: his efforts to reform the teaching of philosophy to make it more attractive to women and minority Americans; 2: his teaching directed to making philosophy a part of the lives of students who are not intended to be professional philosophers; and 3. helping to create distance learning opportunities for doctoral degrees for already employed older students (for which he was awarded an honorary doctorate by Walden University). He asks forgiveness from all he offended, including those he intended to offend.
He worked hard, too hard, to do those things while still helping his beloved wife, Jane, to raise a family of three -- Brian (called Maxx), Carol and Kathryn (called KK), who developed in quite different directions, all of whose accomplishments he admired. He leaves all of them behind along with six grandchildren.
Born in 1931, Frank grew up with two brothers and a sister (all now deceased) in an academic environment where his father Frank B. Dilley, was director of admissions at Ohio University in Athens, Ohio, and his mother, Geneva Steiner Dilley, was very active in community and university affairs. He earned B.A. and M.A. degrees at Ohio University, a master of divinity at Union Theological Seminary, and a Ph.D. from Union Theological Seminary and Columbia University. He won many awards which seemed important at the time but seemed to him finally to be not worth listing.
Frank taught at Sarah Lawrence, Smith College and Milliken University, and came to the University of Delaware as chair of the philosophy department in 1967. During that time, he left the chairship for four years to serve as associate provost at the University of Delaware. He published two books, about 40 articles and miscellaneous reviews and minor pieces.
His last years were lived with his wife, Jane, at Jenner's Pond, a residential community which provided comfortable accommodation for his rapidly declining body and a communal atmosphere for mental and social engagement.
Frank was a passionate supporter of the performing arts and received great pleasure from perusing the season brochures. He steeped his family in the performing arts and in retirement, he organized his schedule around season tickets for these events.
Among the professional achievements he valued most were bringing the American Philosophical Association (APA) to be housed at the University of Delaware; being president of the University Faculty Senate twice; being the first faculty member to receive the Excellence in Service Award in 1995; and starting the Jewish Studies Program and the Jewish studies and the religion minors.
Under his leadership, the department grew from a faculty of four to 18 full-time and joint faculty, of which 43 percent were minority or female. At one point, 73 percent of the student body at the University of Delaware took at least one philosophy course to fulfill their humanities requirement. He was co-founder of the Delaware Humanities Forum (DHF) and was a two -term member of the DHF council. He was an early adopter of media as a teaching tool, creating three philosophy courses on video and producing 70 radio and TV interviews for the DHF.   
He also served on multiple accreditation teams charged with assessing foreign universities seeking to become affiliated with the University of Delaware. This sparked an enduring passion for travel. He and Jane traveled extensively through Elderhostel /Road Scholar including trips in Europe, Africa, Asia, Australia, Russia, Central America and to see polar bears on Hudson Bay. An exchange year with Hull University in the north of England sparked a lasting relationship with Great Britain.
A memorial service will be held at 10 a.m., Saturday, April 28, at the Newark United Church of Christ, 300 East Main St. in Newark, Delaware. In lieu of flowers, contributions may be made to the Newark United Church of Christ (of which he was a founding member) or to a local performing arts organization of the donor's choice.