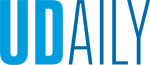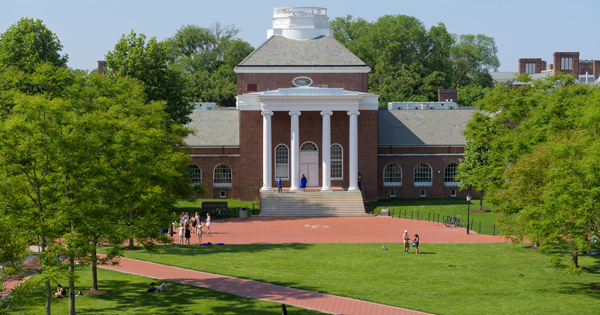 2019 U.S. News graduate rankings
Article by UDaily staff Photo by Evan Krape April 06, 2018
UD graduate programs listed among the nation's best
In the 2019 U.S. News and World Report's Best Graduate Schools rankings, 10 University of Delaware graduate programs have been ranked among the 50 best in the nation, and another 11 programs are in the top 100.
"The wide range of graduate programs ranked in this year's report is just one indicator of UD's strengths in numerous areas," Ann Ardis, senior vice provost for graduate and professional education, said. "As a Research I institution, we are committed to achieving the highest levels of excellence in graduate education, and we're pleased to be recognized among our peers in higher education.
"The high caliber of our programs is also reflected in the career outcomes of our graduates," she said. "According to our data from 2017, more than 94 percent of our master's and doctoral degree recipients are successfully employed, either full- or part-time, in service programs or the military, or pursuing futher education."
The U.S. News rankings are based on statistical surveys of more than 2,000 programs and from reputational surveys distributed to more than 20,500 academics and professionals.
Following are the UD graduate programs evaluated in the 2019 publication along with their rankings:
Chemical engineering, 9
Criminology, 15
Public finance and budgeting, 17
Online MBA, 22
Public management and leadership, 29
Education schools, 34
Public affairs, 34
Engineering schools, 47
Environmental/environmental health engineering, 48
Biomedical engineering/bioengineering, 50
Computer engineering, 53
Mechanical engineering, 53
Civil engineering, 55
Materials engineering, 58
Chemistry, 59
Electrical/electronic/communications engineering, 59
Computer science, 68
Physics, 71
Mathematics, 74
Earth sciences, 78
Business schools, 95
Biological sciences, 140
Part-time MBA, 152
Online graduate education programs, 214
In addition to annual rankings of graduate programs in fields such as business, education, engineering and nursing, U.S. News periodically ranks programs in other areas. The new publication includes rankings from previous years, including the 2017 No. 1 ranking for UD's graduate program in physical therapy.
To learn more about graduate education at the University of Delaware, visit www.grad.udel.edu. Please note that the degree catagories used by U.S. News might vary slightly from the name of the degree program used by UD. Additional information about UD rankings is available at this Institutional Research and Effectiveness website.