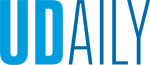 For the Record
Article by UDaily staff April 06, 2018
University community reports recent publications, presentations, honors
For the Record provides information about recent professional activities and achievements of University of Delaware faculty, students and alumni.
Recent publications, presentations, honors and grants include the following:
Publications
Leslie F. Goldstein, Judge Hugh M. Morris Professor Emeritus in the Department of Political Science and International Relations, is the author of "An Unacknowledged Constitutional Crisis: U.S. v. Shipp II (1909)," published in the University of Maryland Law Review (Number 1 2017) 77: 200-222.
Kathleen Kerr, associate vice president of student life and executive director of Residence Life and Housing, wrote the forward, and Stephanie Chang, director of student diversity and inclusion, coauthored the introduction to Trans* Policies and Experiences in Housing and Residence Life, published by Stylus Publishing in March 2018.
Matthew Creasy, assistant director of student centers, and José-Luis Riera, interim vice president for student life, contributed to The Social Change Model: Facilitating Leadership Development, published in January 2017.
Presentations
From Feb. 27 through March 1, Lisa Chieffo, associate director of study abroad in the Institute for Global Studies, co-presented two workshops in Guayaquil and Quito, Ecuador, for international education administrators at Ecuadorian universities on how to increase student mobility between U.S. and Ecuadorian higher educational institutions. The workshops were cosponsored by the Fulbright Commission of Ecuador and the U.S. Embassy of Ecuador and were copresented with David Shallenberger, dean of the International Honors Program of the School for International Training in Brattleboro, Vermont. On March 22 Chieffo, copresented a session at the Forum on Education Abroad's annual conference in Boston, together with Catharine Spaeth of Seminars International, entitled "Business Deal or Educational Partnership? Towards Guiding Principles for Providers and Education Abroad Offices Collaborating on Short-term Faculty-led Programs."
Patricia Sloane-White, chair of the Department of Women and Gender Studies and professor of anthropology, is presenting a talk on "Corporate Islam in Malaysia: The Corporation as a 'Small Islamic State,'" at a conference on "What Is Islam? Conventional Views and Contemporary Perspectives," scheduled April 11 at Ali Vural Ak Center for Global Islamic Studies at George Mason University.
Thomas M. Powers, director of the Center for Science, Ethics and Public Policy, gave a talk on 'Artificial Intelligence, Automation and Autonomy' at the Workshop on the Regulation of Artificial Intelligence at the University of Surrey School of Law in England on March 15. The workshop was co-hosted by the Surrey Centre for Law and Philosophy and the Surrey Centre of Digital Economy. It was sponsored by IBM.
Clara Chan, associate professor in the Department of Geological Sciences, concluded the second lecture series of her tenure as a 2018 Distinguished Lecturer for the Mineralogical Society of America with visits to five universities in Virginia, South Carolina and Missouri over the past two weeks. She has been presenting on "The tiniest architects on Earth: How microbes make minerals" and "Using modern Fe-oxidizing microbes to unravel the evolutionary and geologic history of Fe oxidation." Chan has remaining lectures scheduled at Pennsylvania State University, Princeton University and Dartmouth University.
Margaret Stetz, Mae and Robert Carter Professor of Women's Studies and professor of humanities, gave an invited lecture on April 4 to an audience composed of members of the Grolier Club in New York City. The Grolier Club, founded in 1884, is the oldest society in North America dedicated to book history, book collecting, print culture, and appreciation of the book arts in general. Her lecture highlighted the importance of a neglected American figure, Carolyn Wells (1862-1942), as a writer, editor, bibliographer, and also book collector, whose extraordinary collection of the works of Walt Whitman is now in the Library of Congress.
Several members of the Residence Life and Housing staff and colleagues from Student Life and UD Police made presentations at the 100th anniversary annual conference for NASPA: Student Affairs Administrators in Higher Education, held in March in Philadelphia. Presenting were Jaishel Linch Bennett, Jessica Jackson, Jade Carcamo and Danielle Barefoot of Residence Life and Housing, with Adam Cantley, interim dean of students, on "First Gen Network: Creating Community Based on Assets"; Nicole Long and Stephanie Chang of the Division of Student Life on "Diversity and Assessment Partnerships: Exploring the Metrics of Student Success"; Meaghan Davidson of the Office of the Dean of Students and Nicole Long on "From Alternative to First Choice: Designing, Implementing and Assessing Successful Late Night Weekend Programming," collaboratively planned with a colleague from West Chester University; Adam Cantley, interim dean of students, and José-Luis Riera, interim vice president for student life, on "Undocumented and DACAmented Students: Creating Connections to Support Success" and on "Proactive, Educationally Centered and Innovative Student Affairs and Campus Police Collaborations," planned with UD Police Chief Patrick Ogden and Capt. Jason Pires.
Matthew McMahon, prevention specialist in Student Wellness and Health Promotion, will deliver a presentation with Noemi Murphy, assistant director of the Office for International Students and Scholars, on "Sexual Misconduct Prevention Training: A New Program for International Scholars" in May at NAFSA's annual conference in Philadelphia. It won Best Session at the 2017 regional conference for NAFSA: Association for International Educators.
Honors
Ed Lewandowski, acting director of Delaware Sea Grant's Marine Advisory Service, received the inaugural Mid-Atlantic Sea Grant Early Career Achievement Award on March 28. This award recognizes early career Sea Grant professionals who have shown noteworthy enthusiasm, performance, accomplishments and impacts within their program. Lewandowski was recognized for the impact he has made through his work with the Sustainable Coastal Communities Initiative in helping with community development efforts in towns throughout Delaware, including Laurel, Leipsic, Bowers Beach, Lewes and Little Creek. SCCI is a collaboration among Delaware Sea Grant, the College of Agriculture and Natural Resources' Cooperative Extension, and the Institute for Public Administration.
Patricia Sloane-White, chair of the Department of Women and Gender Studies and professor of anthropology, has been elected to a two-year term as chair of the Malaysia/Singapore/Brunei Section of the Association for Asian Studies.
On March 2, Scott Bacon, program coordinator for Lerner College of Business and Economics Center for Economic Education and Entrepreneurship, accepted the Middle States Council 2018 Social Studies Programs of Excellence Certificate on behalf of the UD Social Studies Partnership. This certificate was presented to a school, district, institution or organization that has promoted innovative ideas to support more effective social studies education. The UD Social Studies Partnership, made up of four different UD departments/centers, was recognized for its innovative interdisciplinary programs offered in The Democracy Project (College of Arts and Sciences), Delaware Geographic Alliance (College of Earth, Ocean, and Environment), Professional Development Center for Educators (College of Education and Human Development), and in the Center for Economic Education and Entrepreneurship (Lerner College), which have been instrumental in developing and implementing the curriculum for social studies educators in Delaware to meet the needs of 21st century learners. The Middle States Council for the Social Studies is the nation's oldest professional organization supporting social studies education with members from the District of Columbia, Maryland, Delaware, New Jersey, Pennsylvania, New York and beyond.
Grants
UD's Partnership for Arts and Culture has awarded seven faculty grants as its first major project. All projects are focuses on the arts, culture and social issues, and the grants totaled $30,000, with each project receiving up to $4,000. All projects must be completed in 2018. Awardees and their projects are Ann Bowler, associate professor of sociology and music, "Sociology of Art and Culture in Collaboration with the Wilmington Archive Project"; Colin Miller, director of global arts and of African studies, "Beyond the Bars"; David Teague, professor in the Associate in Arts Program, "Thirty-three Questions, Public Poetry Sculpture Project and Abolitionist Grave Site Project"; Kimberly Schroeder, assistant professor of theatre, "National Water Dance"; Lawrence Stomberg, professor of music, "Bach in Wilmington"' Margaret Winslow, adjunct faculty in Africana studies, "The Day of Remembrance"; and Xiang Gao, Trustees Distinguished Professor of Music, "Little Masters Project."
To submit information for inclusion in For the Record, write to ocm@udel.edu and include "For the Record" in the subject line.