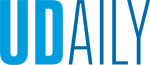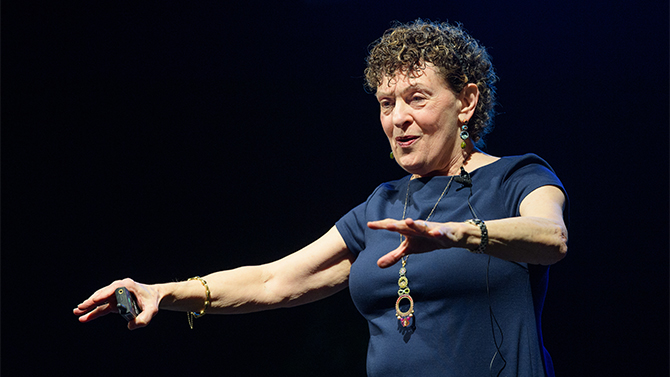 Communicating Educational Research to the Public
Article by Jessica Henderson April 26, 2018
Roberta Golinkoff and colleague Kathryn Hirsh-Pasek awarded public communication award
Roberta Golinkoff, Unidel H. Rodney Sharp Chair in University of Delaware's School of Education and professor in the departments of Linguistics and Cognitive Science and Psychological and Brian Sciences, has been awarded the American Educational Research Association (AERA) Outstanding Public Communication of Education Research Award with her long-time collaborator Kathryn Hirsh-Pasek, professor of psychology at Temple University.
This award honors scholars who are exemplary in their capacity to communicate the importance of education research to the broad public, including education communities.
Professors Golinkoff and Hirsh-Pasek have dedicated their careers to groundbreaking research on language, literacy, education, and spatial development in the field of developmental psychology in infants and young children. Their work has been recognized with prestigious awards from several organizations, including the Association for Psychological Science and the Society for Research in Child Development.
However, Golinkoff and Hirsh-Pasek are also known for their ability to enthusiastically and accessibly disseminate their work, especially to lay audiences.
"What sets Roberta and Kathy apart from their peers—other researchers who are also incredibly prolific in their writing and speaking—is their passion to disseminate the riches of our field's findings," said Carol Vukelich, dean of UD's College of Education and Human Development. "They never turn down an opportunity to speak to the press not only about their work, but also the work of others who labor alongside them to improve our education system based on scientific findings. In addition to blogging extensively for the Brookings Institution, Huffington Post, and other venues, they also carry our field's research far and wide through their research-based publications for lay audiences."
For example, their most recent book, Becoming Brilliant: What Science Tells Us About Raising Successful Children, argues that the development of six skills are necessary for children to thrive in a 21st century global workplace, experience personal fulfillment and become concerned citizens. With accessible scientific evidence and illustrative examples from current school practices, Golinkoff and Hirsh-Pasek show how parents and educators can nurture collaboration, communication, content, critical thinking, creative innovation and confidence in children.
The team also actively engages the community through hands-on learning events. In 2010, with help from the National Science Foundation, Golinkoff and Hirsh-Pasek organized the Ultimate Block Party in New York City's Central Park. More than 50,000 families participated in child-friendly activities that illustrated value of playful learning for preschoolers. Subsequent Block Parties were held in Baltimore and Toronto.
Funded by the William Penn Foundation, another project centers on turning Philadelphia into an "Urban Thinkscape," with outdoor spaces and activities that encourage parent-child interaction, curiosity, and playful learning.
Golinkoff and Hirsh-Pasek also work to communicate educational research to policymakers. In February, Golinkoff delivered a congressional briefing on language development, organized by House members Rosa DiLauro and Chuck Fleishmann and the organization Zero to Three.
She spoke about the "30 million word gap," which describes findings that children from low income families hear far fewer words addressed to them than children from higher income families. She emphasized that the quality of the exchange matters as much as the quantity of words.
"Kathy and Roberta may be an unprecedented team in the field of education science," Vukelich said. "They are highly esteemed researchers for the work they have accomplished both separately and together. Beyond these scholarly achievements, however, they are determined to share the fruits of our science with those beyond the walls of the academy. They bring a special talent that serves our profession in the wider community: blending the unique ability to do cutting-edge research, to translate that work and to present the work in ways that make education science more visible and usable for policy makers, practitioners, and parents."
Golinkoff and Hirsh-Pasek received the award at the AERA annual meeting on April 15 in New York City.