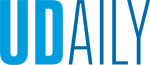 Sept 11: Increasing healthcare access through telemedicine technology
Article by Nora Riehl Zelluk Photo by Cindy Dolan September 01, 2017
The next 15-week online program runs from Sept. 11 to Dec. 18
As telehealth receives wider adoption in Delaware and throughout the U.S., a telemedicine visit may be just what the doctor ordered.
For one recent patient in Delaware, a telemedicine visit meant she could be examined via videoconferencing by her nurse practitioner from Family Medicine at Greenhill. The nurse practitioner made a visual diagnosis of pink eye—without the patient leaving her house for an in-office appointment—allowing the patient to proceed immediately with treatment.
"For us, adding telemedicine options is about extending patient access," explained Dr. Stephanie Malleus, a primary care physician at the Wilmington-based practice. "When used appropriately, telemedicine is a very good tool for certain types of visits, and it's a way for us to be better at what we were already doing."
Family Medicine at Greenhill began offering telemedicine appointments earlier this year, and has since collaborated with Dr. Patt Panzer, a health technology expert and recent graduate of the University of Delaware's Advanced Telehealth Coordinator Certificate program.
In her previous role as a medical director reviewing technology policy for Highmark Blue Cross Blue Shield of Delaware, Dr. Panzer became increasingly aware of both the needs and potential benefits of incorporating telemedicine technologies into medical practice.
She sought out the UD program as a comprehensive resource on all aspects of telehealth implementation. In her consulting practice, Dr. Panzer works with medical practitioners seeking to incorporate telemedicine into their practices, as well as learning from those with initiatives already in place, like Family Medicine at Greenhill. She has also been collaborating with the Medical Society of Delaware, making recommendations on evaluating and selecting telehealth technology vendors.
"The telehealth certificate program covered a very broad range of information, but as individual participants, we were able to focus on issues relevant to our own area of practice," said Dr. Panzer. "I focused on primary care integration, and the program was very helpful in helping to understand the business models, policies and regulations surrounding telehealth and telemedicine implementation."
Now in its second year, UD's Advanced Telehealth Coordinator Certificate is offered in a new online format, aimed at professionals who wish to gain the knowledge and skills necessary to support and expand the use of telehealth applications within their healthcare organizations and prepare for the continued growth of telehealth. The next 15-week program begins Sept. 11.
The program's faculty brings together experts who have pioneered telehealth implementation in Delaware, led by program director and lead instructor Carolyn Morris, director of telehealth planning and development for Delaware Health and Social Services (DHSS) and co-chair of the Delaware Telehealth Coalition.
"A recurring theme at this year's Delaware Telehealth Roundtable was the continued need for more training, education and resource options around telehealth," said Morris. "The Advanced Telehealth Coordinator Certificate program is a very comprehensive and robust program that can serve to meet this need for a wide variety of healthcare providers and administrators."
Added Morris, "Enrollment in our class so far has made it apparent that there is a growing demand for telehealth in our region and an interest in learning more about using telehealth within a wide variety of disciplines including medicine, nursing, physical therapy, athletic training, mental health, healthcare administration and more."
Importantly, telehealth applications aren't limited to videoconferencing visits with medical practitioners. Telehealth technology also offers a platform for doctors seeking second opinions with other practitioners, connecting with specialists for reading and interpreting test results, conducting mental health and counseling appointments, increasing access to specialists in rural and high-need areas, and monitoring patients' vital signs and other indicators remotely.
"We hear from a variety of healthcare providers about their plans to implement telehealth in a variety of ways, from mHealth [mobile health] apps to behavioral health, from teleneurology to new monitoring programs and more," explained Morris. "One important goal of our course is to spark innovation in participants who may discover that there are problems within their own organizations, or in the healthcare market, for which telehealth could become the solution."
Drawing on expertise from UD, the program includes online sessions taught by Ingrid Pretzer-Aboff, associate professor of nursing and co-founder and director of UD's innovative Parkinson's Clinic, which uses live videoconferencing to provide patient access to out-of-state Parkinson's specialists.
The Advanced Telehealth Coordinator Certificate program is offered through a partnership between DHSS, the Delaware Telehealth Coalition and UD's Division of Professional and Continuing Studies. The upcoming fall program takes place 100% online, from Sept. 11 to Dec. 18, as a 15-week, self-paced course with some scheduled requirements.
The online course format was developed in response to demand from Delaware and the region, said Morris. "We have had course inquiries from practitioners in nearby states and even other countries. When the course was offered on campus only, several participants commuted up to an hour-and-a-half to attend. With the online offering, our goal is to increase accessibility to those outside of our immediate geographic area."
UD students and UD alumni are eligible for a discount when enrolling in this program. Other discounts include a military/veterans discount, and a group discount when two or more individuals from one business or organization register for the program. For more information or to register, visit http://www.pcs.udel.edu/telehealth/, write to continuing-ed@udel.edu or call 302-831-7600.