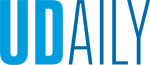 New Connections' speaker series
Article by Ann Manser September 08, 2017
Weekly talks highlight interdisciplinary knowledge, community engagement
In keeping with the goal of featuring diverse topics, the University of Delaware Interdisciplinary Science Learning Laboratories' (ISLL) fall speaker series will begin with discussions of cooking in rural Nicaragua and making ice cream in Delaware.
The free, lunchtime series, "New Connections: Creating Interdisciplinary Knowledge Through Community Engagement," will hold its first session from 12:30-2 p.m., Monday, Sept. 11, in Room 215 of Patrick T. Harker Interdisciplinary Science and Engineering Laboratory.
The series will continue at the same time and in the same location on Mondays through Nov. 13.
The talks will cover a variety of topics, with speakers including UD faculty and staff as well as other experts from the tri-state area. Each session will present two or more projects in TED-style talks, followed by a discussion.
The series is free and open to the public, but registration is required; to register or for more information, contact Kimberly Doucette at doucette@udel.edu. The first 30 attendees to register will be provided sandwiches and beverages.
"New Connections" is sponsored by ISLL and UD's Community Engagement Initiative. More information is available on the ISLL website.
Following are the speakers and their topics.
Sept. 11: Curt Davis, UD doctoral student in energy and environmental policy, who has conducted field research on how women cook in rural Nicaragua, "The Evolution of a Research Topic: Understanding People's Perceptions of Their Daily Use Technology"; and Melinda Shaw, director of the UDairy Creamery, "UDairy Creamery Ice Cream: The Science Behind the Scoop."
Sept. 18: Laura Semmelroth, community development professional and artist, "The Power of Community Engaged Public Art"; and Rita Landgraf, College of Health Sciences faculty member and director of the UD Partnership for Healthy Communities, "The Value of Engagement: UD Partnership for Healthy Communities."
Sept. 25: Lori Pollock, Alumni Distinguished Professor of Computer and Information Sciences, "Increasing Access to Computer Science and Computational Thinking in Delaware K-16"; and Katherine C. Grier, professor of history and director of UD's Museum Studies Program, and Tracy Jentzsch, program coordinator of the College of Arts and Sciences' Interdisciplinary Humanities Research Center, "Community Engagement Is Like Gardening."
Oct. 2: Michael Kalmbach, CAS'08M, founder and director of Wilmington's Creative Vision Factory art program for individuals on the behavioral health spectrum, "The Creative Vision Factory Story"; and Fabrizio Sergi, assistant professor of biomedical engineering and director of UD's Human Robotics Lab, "Using Haptics and Neuroimaging to Study the Neural Correlates of Robot-Aided Neurorehabilitation."
Oct. 9: Margaret Winslow, curator of contemporary art at the Delaware Art Museum, "Do You Feel Like We Do? Fostering Empathy Through Museum Work"; and Brian Baade, CAS'06M, assistant professor of art conservation, "Materials Matter: Art Technique, Science and Why We Care."
Oct. 16: Katie McDade, head of Read House and Gardens and public programming, Angela Winand, head of the Mitchell Center for African American Heritage and diversity programming, and Rebecca Fay, head of Delaware History Museum programs and National History Day, "Introduction to the Delaware Historical Society"; and Nina David, assistant professor of public policy and administration, "The City Is a Laboratory: Policy Studios, Experiential Learning and University-Community Engagement."
Oct. 23: Martha Buell, professor of human development and family sciences, "Measuring Child Care Quality: From Construct to Measurement"; and Deborah Delaney, associate professor of entomology and wildlife ecology, "A Honey Bee Collective: An Educational Endeavor in the Mountains of West Virginia."
Oct. 30: Zhenghan Qi, assistant professor of linguistics and cognitive science with joint appointments in the Department of Psychological and Brain Sciences and the Communication Sciences and Disorders Program, "The Right Side of Language"; and Angelia Seyfferth, assistant professor of plant and soil sciences, "Arsenic in Rice: Why Is It There and What Can We Do About It?"
Nov. 6: Roger Hesketh, assistant policy scientist with UD's Center for Community Research and Service, "Engaging Whole Communities"; and Keith Schneider, associate professor of psychological and brain sciences and director of UD's Center for Biomedical and Brain Imaging, "Mapping the Auditory Cortex of People with Absolute Pitch."
Nov. 13: Jeremy Firestone, professor of marine science and policy and of legal studies and director of UD's Center for Carbon-free Power Integration, "Wind Turbines off Delaware's Coast: Second Time the Charm?"; and Nico Carver, senior assistant librarian in the UD Library's Student Multimedia Design Center, "Astrophotography: Capturing the Invisible."