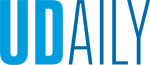 Geographic divides
Article by Alaina Taylor Photos by Duane Perry September 29, 2017
National Agenda speaker examines rural America
Southern novelist David Joy took the stage as part of University of Delaware's 2017 National Agenda speaker series with a Sept. 20 lecture on geographic divides.
The annual series, sponsored by UD's Center for Political Communication (CPC), brings nationally known speakers to campus. This year's theme, "As We Stand | Divided," explores religious, political, cultural and other divides in the United States.
Joy is a novelist from Jackson County, North Carolina, and the author of the Edgar-nominated novel Where All Light Tends To Go, as well as the novels The Weight of This World and the upcoming The Line That Held Us. He is also the author of the memoir Growing Gills: A Fly Fisherman's Journey.
Joy began the lecture by reading an excerpt from one of his published essays, this one enlightening readers about the people of Jackson County. The inspiration for the essay derived from a woman asking whether Joy's fellow Jackson County residents were able to read.
Joy said he generally writes an essay when he either feels moved to do so or when he's angry about something. For this particular essay, he told the audience, he was angry.
He continued the lecture by using his experiences growing up in Appalachia to speak about his perception of divides due to geographic location in the United States.
Joy talked about the appeal Donald Trump has to Southern voters. After so many jobs were stripped away, Joy said the mentality of "Make America Great Again" really hit home with many of his neighbors because there was a time in American history when life was pretty good for them.
The way they think about it, Joy said, is: "I may not have excess, but I can buy beer and hotdogs," and they feel that the promise of more jobs ensures that lifestyle again.
In order to break down these divides, Joy encouraged students everywhere to participate in events like the National Agenda series.
"It takes bravery," said Joy, "and empathy to walk into these conversations openly."
To see a video of Joy's appearance, and of other speakers in the series, visit the National Agenda website for a link to the series YouTube channel.
Oct. 4: Religious Divides
The next speaker in the series will be Asma Khalid, who will speak at 7:30 p.m., Wednesday, Oct. 4, in Mitchell Hall.
All National Agenda lectures are free and open to the public.
Khalid covered the 2016 presidential election for National Public Radio, focusing on the intersection of demographics and politics.
After the election, she drew attention with her essay "What It Was Like as a Muslim to Cover the Election," in which she described public reaction as she traveled the country talking to voters.