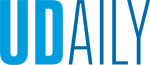 UD's Jaisi receives research fellowship
Article by Beth Chajes Photo by Evan Krape September 21, 2017
New NSF EPSCoR funding program helps early-career faculty develop expertise, collaborations
Deb Jaisi, associate professor in the Department of Plant and Soil Sciences at the University of Delaware, has received a research fellowship through a new National Science Foundation (NSF) initiative that focuses on developing the next generation of U.S. researchers.
The award from NSF's Established Program to Stimulate Competitive Research (EPSCoR) allows awardees to make extended collaborative visits to laboratories and scientific centers, establish partnerships with researchers with complementary expertise, learn new techniques, have access to sophisticated equipment and shift their research focus in new directions.
The two-year, $261,000 award will enable Jaisi and his graduate student to spend six months each year working with scientists at the California Institute of Technology to use a suite of sophisticated instrumentation to determine the specific forms and concentrations of phosphorus in soil and water.
Delaware is one of 24 states, the Commonwealth of Puerto Rico, the U.S. Virgin Islands and Guam that are eligible to compete for EPSCoR funding.
Unlike other types of NSF EPSCoR grants, which focus on supporting research centers and partnerships among institutions, the Research Infrastructure Improvement (RII) Track-4 fellowships focus on giving early-career researchers the foundation for collaborations that span their entire careers. NSF announced the 30 RII Track-4 grant recipients on Wednesday, Sept. 20.
"These awards provide early-career researchers with tremendous opportunities and result in EPSCoR institutions gaining faculty members and investigators with cutting-edge research experience, who can help build the vibrant science and engineering laboratories and programs of the future," said NSF acting EPSCoR head Uma Venkateswaran.
The Delaware EPSCoR program helped recruit Jaisi to UD in 2012, providing start-up funding for his laboratory.
"Deb is one of the really outstanding hires we've made through the Delaware EPSCoR program," said Don Sparks, the S. Hallock du Pont Chair of Soil and Environmental Chemistry and project director for Delaware's current statewide EPSCoR project. "He's set up a world-class laboratory and developed innovative techniques for tracing the movement of phosphorus through the environment, establishing quite a reputation for himself in a relatively short period of time."
Phosphorus and the environment
In January this year Jaisi received an NSF CAREER Award for outstanding early-career scientists that will address the environmental fate of phytate, the most common yet elusive form of organic phosphorus.
Phosphorus, the focus of Jaisi's research, is a key nutrient for all living organisms but also typically scarce in natural environments. As a component of fertilizers, phosphorus may promote crop growth, but excess phosphorus may build up in soil and be washed into waterways where it stimulates overgrowth of algae and degrades water quality.
"The problem of phosphorus pollution has been very persistent in waterways such as the Chesapeake Bay, despite all of our efforts so far to limit the sources and clean it up," Jaisi said. "My research team is devoted to gaining a deeper understanding of phosphorus sources and biogeochemical processes to make more progress in improving water quality in the Chesapeake and elsewhere."
The movement of phosphorus through soil, water and sediment is not straightforward, however, and Jaisi has dedicated his research to understanding the various sources and forms phosphorus may take and their interactions with living and nonliving components of the environment. He has developed new techniques for tracing the sources, transport and transformation of phosphorus using phosphate oxygen isotopes. (Phosphate is a molecule made up of one atom of phosphorus and four atoms of oxygen.)
Isotopes — forms of the same chemical element with different atomic masses — occur in different proportions depending on their source. Phosphate derived from synthetic or manure-based fertilizers, for example, will carry different oxygen isotopic signatures than phosphate derived from decaying autumn leaves that have fallen into a stream.
Determining the source, timing, and relative quantities of various phosphorus inputs into waterways, particularly regarding whether they pose immediate risks to water quality, will potentially have a major impact on watershed management decisions.
Jaisi says that working with the expert colleagues and sophisticated tools available at Caltech will enable him to advance his research to a new level. His host at Caltech will be John Eiler, a leading expert on the isotope geochemistry of light elements. The fellowship offered the perfect opportunity to work together for an extended period of time.
Jaisi is looking forward to using the advanced analytical tools at Caltech, especially the nano secondary ion mass spectrometer (nanoSIMS) and laser ablation isotope mass spectrometer (LA-IRMS), one of only a handful of such facilities in the U.S., to develop new methods of analyzing stable isotopes of phosphate in complex soil matrices. Developing methods and expertise on this equipment will be a key step toward future funding proposals to bring SIMS and LA-IRMS capability to Delaware.
"This fellowship has really been an exciting development and will support my dream of developing advanced and innovative analytical methods in my research," he said. "In fact, methodological limitations are essentially the roadblocks of phosphorus research. This high-risk, high-return type of research aims to develop two independent isotope systematics that together will significantly improve the resolution of sources and processes involving phosphorus in the environment, and thus may provoke the need for reinterpreting published literature."