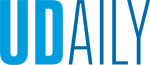 Video: youtube.com/watch?v=o4_RcsUlOww
Brain camp
Article by Beth Chajes Video by Jeff Chase September 15, 2017
UD's Summer Workshop in Cognitive and Brain Sciences invites students from across the U.S. to explore the frontiers of brain research
As the undergraduate students participating in the 2017 Summer Workshop in Cognitive and Brain Sciences packed their bags in 12 different states in preparation for their trip to the University of Delaware, they knew they were embarking on a unique opportunity to explore the frontiers of brain research.
What they didn't expect was Play-Doh.
The brightly colored modeling clay, long a staple of summer camps everywhere, was just another way for the UD faculty teaching the workshop, affectionately referred to as "brain camp," to demonstrate the complexities of the human brain.
Associate professor Tania Roth had the students create model molecules from the lumps of clay so that they could grasp in a three-dimensional way how methyl molecules attach themselves to DNA. This process, called methylation, alters how the genetic code embedded in the DNA molecule is expressed. Such changes in brain cells may result from stress or trauma and can alter the production of key proteins that affect cognition and behavior.
That was just one fun afternoon in the two-week workshop designed to introduce curious young minds to the basics of brain and cognitive science and the various tools scientists use to study the mysterious matter between our ears.
The workshop was the first summer "brain camp" that UD will host under the auspices of a grant from the National Science Foundation's Established Program to Stimulate Competitive Research (EPSCoR).
Fifteen undergraduates from out of state were joined by six resident University of Delaware students. Their majors ranged from biochemistry and biological systems engineering to the more typical psychology and neuroscience. Three of the students remained at UD after the workshop to complete full 10-week summer research internships with a faculty mentor.
"We received about 500 applications from all over the country for the workshop," said Jared Medina, assistant professor in the Department of Psychological and Brain Sciences and principal investigator on the grant supporting the workshop.
"Selecting just 15 participants from such a large pool was hard, but we were especially looking for students with a lot of curiosity. We were interested in introducing bright and diverse students from a broad range of backgrounds to cognitive neuroscience and convincing them that they are capable of doing this type of research themselves."
The students were exposed to plenty of high-tech research tools as well. On their first day, they were introduced to functional magnetic resonance imaging (fMRI) at UD's Center for Biomedical and Brain Imaging. Each student was offered the opportunity to have their brain scanned. At a later session, they received the resulting digital images of their brains and learned how to identify and map various regions of their own brain. They quickly saw how each individual's brain follows a common pattern but is uniquely folded and furrowed.
It was an apt metaphor for their joint explorations throughout the workshop. As each student brought their individual experiences, interests, goals and perspectives to bear on their shared activities, both in and out of the classroom, they began to form a tight-knit group. A number of students said the intensity of their time together and the relationships they formed were highlights of the experience.
We want that experience of a community exploring and learning together to stick with these students for a long time.

Assistant Professor, Psychological & Brain Sciences
We want that experience of a community exploring and learning together to stick with these students for a long time.

Assistant Professor, Psychological & Brain Sciences
"I felt like a sponge over the two weeks, just absorbing everything," said Kathleen Becker, a senior cognitive science major at UD who would like to become a speech therapist. "I got to dip my toes in so many different subjects that I wouldn't have had the chance to otherwise. Something I'll definitely take away is the importance of collaboration and teamwork in science and the way people from different disciplines come together to try and find answers to these questions that we all have. Being in a room full of people who are devoted to learning about something is such a great catalyst to make you want to learn even more."
"That's the power of an immersive experience like this," Medina said. "We want that experience of a community exploring and learning together to stick with these students for a long time."
UD faculty from the departments of Psychological and Brain Sciences, Linguistics and Cognitive Science, Education, Kinesiology and Applied Physiology, and Communication Sciences and Disorders presented a different topic or research technique in brain and cognitive sciences at each morning and afternoon session, covering such topics as infant cognition, early learning and language, the social neuroscience of stereotypes, spatial memory, body representation, and the link between attention and vision.
The latter topic took the students to professor Jim Hoffman's EEG lab, where research subjects donned netlike caps to record the brain's electrical activity. The students learned what various methods of processing those electrical signals could reveal about how the brain functions.
To get the students thinking about next steps in their education, a panel of UD graduate students in brain and cognitive sciences discussed their experiences and answered the students' questions. The hosting departments also held a poster session in which both UD and visiting students were invited to participate.
At a celebratory dinner on the final day of the workshop, each participant received a small 3-D printed model of their own brain, created by assistant professor Tim Vickery from their fMRI data. The students were clearly thrilled with this memento. With all the enthusiasm in the room, it was impossible to deny that the future of neuroscience is in good hands.