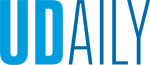 Jobs for the future
Article by Ann Manser Photos by Kathy F. Atkinson and Evan Krape September 19, 2017
Biden Institute panel discusses policies to strengthen the middle class
As demographic and technological changes transform U.S. society and the economy, the need for quality jobs is increasingly important, University of Delaware President Dennis Assanis told an audience at a panel discussion hosted by UD's Biden Institute on Tuesday, Sept. 19.
Quality jobs, offering such advantages as good pay, benefits and opportunities for advancement, benefit both workers and their communities, Assanis said. He welcomed a distinguished panel of top business, labor, government and nonprofit leaders to a full house of students, faculty, staff, alumni and dignitaries at Mitchell Hall on the UD campus.
"We all want quality jobs," Assanis said. "But creating that future depends on the choices our society makes today—choices about public policies, financial incentives, access to education and support for the research and innovations that will drive our economy forward."
Led by former Vice President Joe Biden, the institute's founding chair and a 1965 UD alumnus, the discussion was titled, "Choosing a Future of Quality Jobs." The panel was the kick-off event for the Biden Institute's semester-long policy focus on jobs and the economy, which is expected to conclude with the release of proposed policy solutions.
Biden began the discussion by acknowledging that economic changes that have displaced many workers have left them discouraged.
"The world is changing," Biden said. "Some of them look at the future … and wonder where they fit in that future."
The answer goes to the importance of having, not just an income, but also a job that offers dignity and a chance to contribute, he said. America's success over the years has been the result of a stable and expanding middle class, Biden said, and he urged leaders to find ways to identify strategies for economic growth that emphasize putting work first.
"Everyone, no matter what their station, is entitled to be treated with dignity," he said.
In a wide-ranging discussion moderated by Biden, panelists discussed a variety of challenges and solutions to the question of jobs and the workforce of the future.
"The nature of work is changing, and the jobs are getting more complicated," said Elaine L. Chao, U.S. secretary of transportation and former secretary of labor. "Everyone can learn [new skills] but how do we help people do that?"
The need, she said, is for programs that train and retrain workers throughout their careers to meet the needs of employers. Such programs must be flexible to adapt to technological and other changes and must prepare workers for jobs that actually exist.
Panelist Jim Murren, chairman and CEO of MGM Resorts International that encompasses 27 hotel properties, said his company is dedicated to hiring locally as much as possible and to training and retraining his workforce. The effort pays off for the workers who have higher earnings and the chance to advance, he said, and for the company in reduced turnover and high employee loyalty.
"It takes a force of will from the top," Murren said. "I just need willing people, and I will provide the skills. Companies that say they can't find qualified workers—they're not trying hard enough."
Before the panel began, Murren visited an "Introduction to Hospitality" class at UD, taught by Sheryl Kline, professor and chair of the Department of Hospitality Business Management.
In addition to the need for job training and development, workers also face the challenge of being judged by their formal education rather than their skill sets, said Byron Auguste, president and co-founder of Opportunity@Work and a former National Economic Council adviser in the Obama-Biden administration. Opportunity@Work is a civic enterprise that aims to rewire the U.S. labor market in ways that enable more Americans to achieve upward mobility.
"I think we're wasting an enormous amount of talent," Auguste said. He encouraged employers to let potential employees show what they are capable of rather than relying only on formal credentials.
"Today, only 7 percent of hiring is entry-level," he said. With so many new types of jobs being created, it's unrealistic to expect applicants to have many years of experience in a specific job.
Panelist Mary Kay Henry, president of the Service Employees International Union, agreed that even workers with little formal education are eager and capable of learning new skills that will make them more productive at work. The union represents some 2 million workers in fields such as health care, property services and public service.
With policy changes such as higher wages and the ability of workers to have a voice through unions, Henry said, there can be "shared prosperity" so that both employees and employers benefit from a company's success.
She noted that higher wages enable workers to spend more and, in turn, help small businesses in a community do well. Business, government and labor unions should work together on policies to benefit everyone.
"When working people are believed in … I think we can do big things as a nation," Henry said.
About the Biden Institute
The Biden Institute, part of the College of Arts and Sciences' School of Public Policy and Administration (SPPA) at the University of Delaware, is a research and policy center, focusing on solutions to issues ranging from economic reform and environmental sustainability to civil rights, criminal justice, women's rights and more.
Each semester, the institute plans to focus on a specific area of policy, with a goal of shaping the public conversation in that area and affecting policymaking at the local, state and federal levels.
To read more of Biden's thoughts about policy changes that can help U.S. workers succeed, visit his blog posted this week on the institute's website.