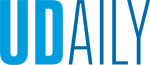 UD spotlights banned books
Article by UD Library staff September 21, 2017
Discover banned titles from Special Collections, circulating collection
During the annual Banned Books Week, the American Library Association (ALA) highlights frequently challenged and banned books from across all genres and time periods.
In honor of Banned Books Week 2017, which runs Sept. 24-30, an exhibition entitled "Banned Books Week: Items from the Collection" is now on display in the four-case exhibition space on the first floor of Morris Library. The exhibition will be on view until Dec. 8.
An online version also will be available soon.
Curated by Curtis Small, senior assistant librarian in Special Collections, the exhibition features titles from Special Collections and Museums that are included in the list of banned and challenged books compiled by the ALA's Office of Intellectual Freedom (OIF).

Titles from the list have been challenged for reasons such as explicit language, sexual content and violence. These challenges, which occur each year in communities all over the United States, are a form of censorship, attempting to restrict access to material by calling for its removal library shelves. The OIF estimates that about 10 percent of these challenges result successfully banning a book.
This exhibition features first and early editions of banned and challenged book titles available in UD Library's Special Collections, alongside the reasons that challenges were brought against each book. Titles will include J.D. Salinger's Catcher in the Rye (1951) and Toni Morrison's Song of Solomon (1977).
Henry Miller's classic novel Tropic of Cancer, which first appeared in Paris in 1934, will also be on display. The book's 1961 publication in the United States led to obscenity trials, resulting in a 1964 Supreme Court decision declaring that Miller's novel was not obscene. A copy of the first American edition of Tropic of Cancer is included in the exhibition; it is now considered one of the most important American novels of the 20th century.
In addition to the exhibition, the UD Library will celebrate Banned Books Week 2017 by co-sponsoring the the Banned Books Read-Out on Sept. 27 with the UD English department and Sigma Tau Delta. During the Read-Out, UD students, faculty and staff will come together to read excerpts from banned and challenged books on the South Green. Sign up for a five-minute time slot to read here.
Special Collections and Museums
Special Collections and Museums is part of the University of Delaware Library, Museums and Press. An interdisciplinary collection of rare and unique materials can be accessed for study and research and is also featured in exhibitions in the Special Collections Gallery in Morris Library, Old College Gallery, Mechanical Hall Gallery and the Mineralogical Museum in Penny Hall. All Special Collections and Museums events and exhibitions are free and open to the public.
The collection has particular strengths in the subjects of history and Delawareana; science and technology; art and literature; primary source material such as political papers and ships' logs; American art of the 20th century, especially prints, photographs and work by African American artists; European prints; Inuit art; Pre-Columbian art; and minerals. In addition, the Mark Samuels Lasner Collection, gifted to UD in 2016, strengthens the collection's focus on British literature of the 19th and early 20th centuries.