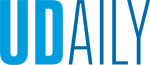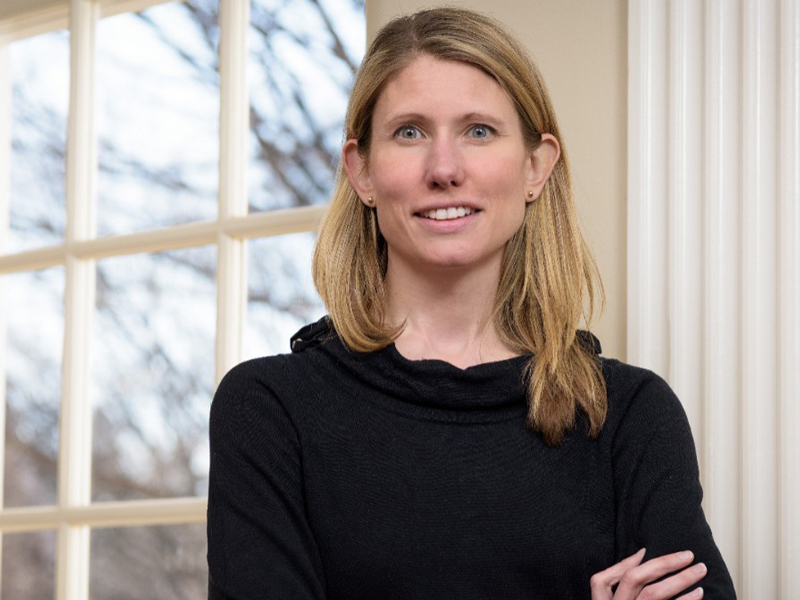 Grimes named Mangone Young Scholar
Article by Ann Manser Photo by Evan Krape October 30, 2017
Award recognizes Catherine Grimes as outstanding faculty member
Catherine Leimkuhler Grimes, assistant professor of chemistry and biochemistry at the University of Delaware, has been selected by the University's Francis Alison Society to receive the 2017 Gerard J. Mangone Young Scholars Award.
The award recognizes promising and accomplished young faculty. The recipient is chosen by fellow faculty members who have received the Francis Alison Award, the University's highest competitive faculty honor.
Grimes — who conducts research on bacteria, the immune system and chronic inflammatory diseases such as asthma and Crohn's — was nominated by Brian Bahnson, professor and chair of the Department of Chemistry and Biochemistry.
Bahnson described Grimes as "an exceptional researcher, mentor and teacher" who has won wide acclaim for her work.
"Moreover, her passion for science fuels the education of our students, who benefit from her knowledge and enthusiasm," he said.
Bahnson cited Grimes' "dynamic and exciting research program" that, he said, is strongly multidisciplinary and has substantial potential applications to developing new approaches to treating diseases.
Her team's research has led to numerous publications, including a recent paper published in Nature Communications. Bahnson attached a copy of that paper to his nomination, saying the work on cell wall remodeling demonstrates that she "can join a group of diverse students and collaborators to develop meaningful tools to answer important questions in biology."
Her team is now collaborating on that project with researchers at the Fred Hutch Cancer Center in Seattle and the University of Massachusetts, Amherst.
Grimes was named a Pew Scholar in the Biomedical Sciences by The Pew Charitable Trusts in 2014 and won the Cottrell Scholar Award in 2015 and the National Science Foundation's Faculty Early Career Development Award in 2016. This year, she received a Sloan Research Fellowship in February and an American Chemical Society Infectious Disease Young Investigator Award in August.
In addition to conducting research, Grimes has mentored 21 undergraduate students in her lab and has worked closely with Hal White, now professor emeritus of chemistry and biochemistry, to develop an introduction to biochemistry course that uses problem-based learning instructional methods.
Grimes earned her doctorate in chemistry from Harvard University in 2006 and then worked there and at Massachusetts General Hospital as a Cancer Research Institute postdoctoral fellow until 2011, when she joined the UD faculty.
About the Mangone Award
The Mangone Young Scholars Award is named in honor of the late Gerard J. Mangone, who joined the UD faculty in 1972 and created the UD Center for the Study of Marine Policy, renamed in his honor in 2003.
Dr. Mangone, University Research Professor in the College of Earth, Ocean and Environment, received the Francis Alison Award in 1983. In 2010, he received an honorary degree from UD. He died on July 27, 2011.